Bhavesh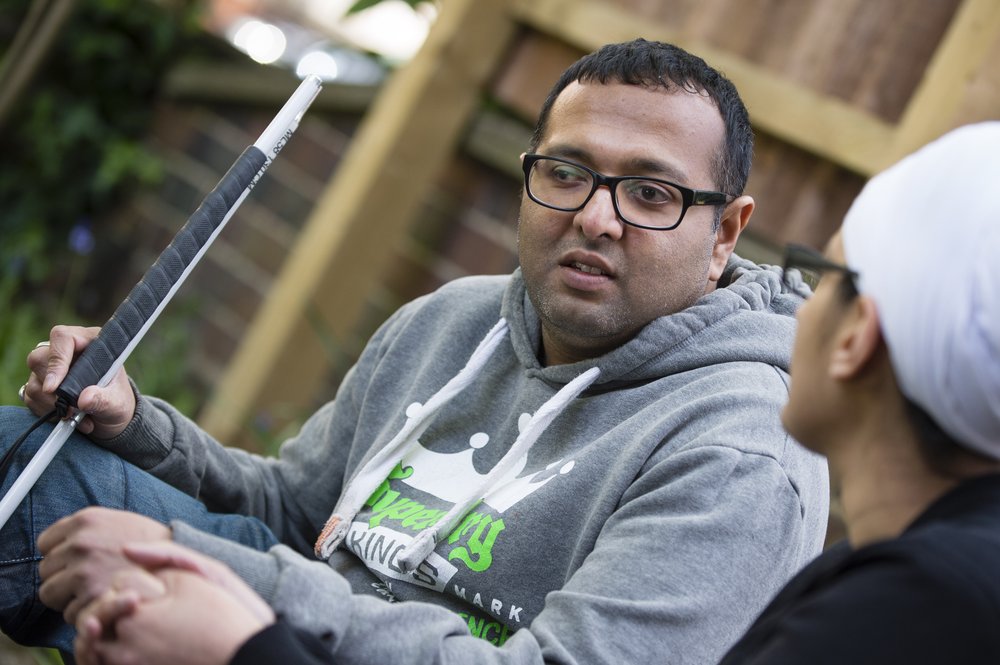 Vista's befriending service aims to match a Befriender volunteer with a local person with sight loss.
Before his sight loss, Bhavesh was very outgoing and a keen traveller. At the age of twenty-five, he was diagnosed with Uveitis, an inflammation of the middle layer of the eye. His condition deteriorated, losing his sight entirely in his right eye. He can now only see shadows in daytime, and when it is dark, he can't see anything at all.
His eye condition impacted his life significantly. He became less outgoing, and felt restricted by his sight loss – "It was now really daunting to go to unfamiliar places."
In 2009, Bhavesh contacted Vista's befriending service, where he was matched with Pardeep. He said "We went for a drink and exchanged ideas and different interests… even just a chat made such a difference."
Bhavesh and Pardeep now frequently organise trips and outings with other visually impaired people, which has made a highly positive impact on his life.
He said "It has changed the way I live, now that I have someone to help me out whilst travelling. He's given me a lot of encouragement to try out new things, like horse-riding!"
This initial help and support has given Bhavesh a whole new lease of life. He has refound his love for travelling, and now frequently gets out and about.
Bhavesh added "Vista's befriending is a vital service, it really can change someone's life."
To find out more, visit our befriending service page.