Daphne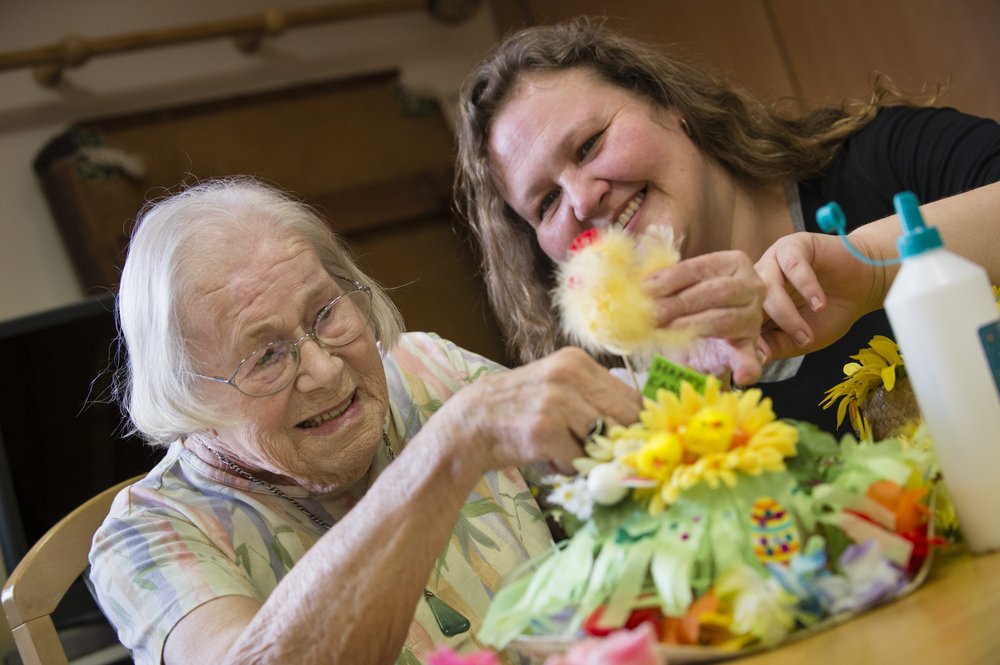 Vista provides high quality residential care to older people with a sensory impairment and people with dementia.
Daphne has Macular Degeneration, which affects her central vision and makes it difficult for her to see anything close up. She said "I do miss watching the television, or picking up a book to read, but I don't let it bother me."
She moved into Vista's New Wycliffe Home in August 2011, and thoroughly enjoys living at the home. She said "I think it is a wonderful place, and I am very fortunate to have it. I can't recommend it enough."
Daphne enjoys getting involved in the home's activities, which include painting and embroidery. She said "I'm a craft person, and I love to join in with the craft activities when I can."
She also likes to get out and about - "I have the freedom to still live my life, which really appeals to me. If I want to go anywhere, the staff are there to help when you need them."
"The outings are exceptional, I've been to places I wouldn't have gone to if I didn't live at the home. I've also made the nicest of friends I ever thought I would have."
Julie, Residential Manager at New Wycliffe Home, said "Our home is an incredible place to live, and has been awarded Care Home of the Year at the Leicester Mercury's Carer Awards. We believe this is because we don't see vision as a barrier and like to think outside the box, helping our residents to live their lives however they wish to."
To find out more, visit our residential homes page.