Ida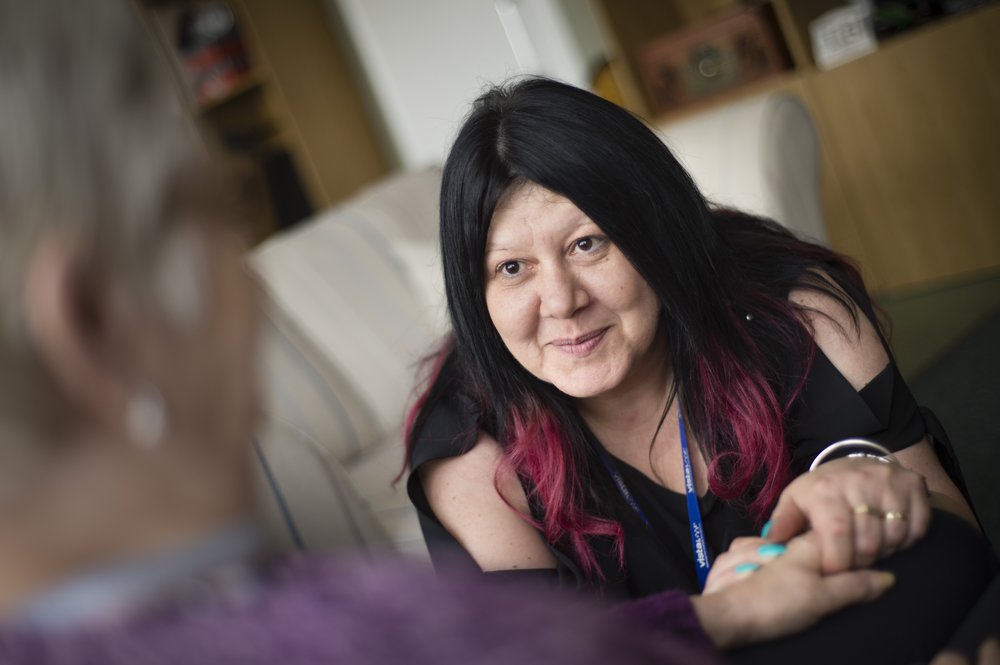 New Wycliffe Home provides residential care and support for older people with sight loss and people with dementia.
Ida found out about Vista's residential homes by a spur of the moment chance. She said "I was shopping in town when I walked past Vista's job fair, so I went in to see what it was all about."
"I wasn't actively looking for a new career, and I didn't have any care work experience, but the job fair was brilliant. I was interviewed at the event, and had a chance to speak with staff members who had lots of experience."
Ida started working at New Wycliffe Home at the end of last year. She said "I didn't have any previous knowledge about sight loss or dementia, but I've learnt so much. The training is absolutely fantastic."
"I don't see the role as a 'job,' I see it as helping residents and putting a smile on their faces. It feels really fulfilling and rewarding."
"The best thing is hands-on experience - all the residents are interesting and different, so I'm always learning something new about them."
"Working at the home is just wonderful. My colleagues are so passionate about the job, we're always willing to help each other out in order to provide the best care."
To find out more about working for New Wycliffe Home, visit our job vacancies page.