Julie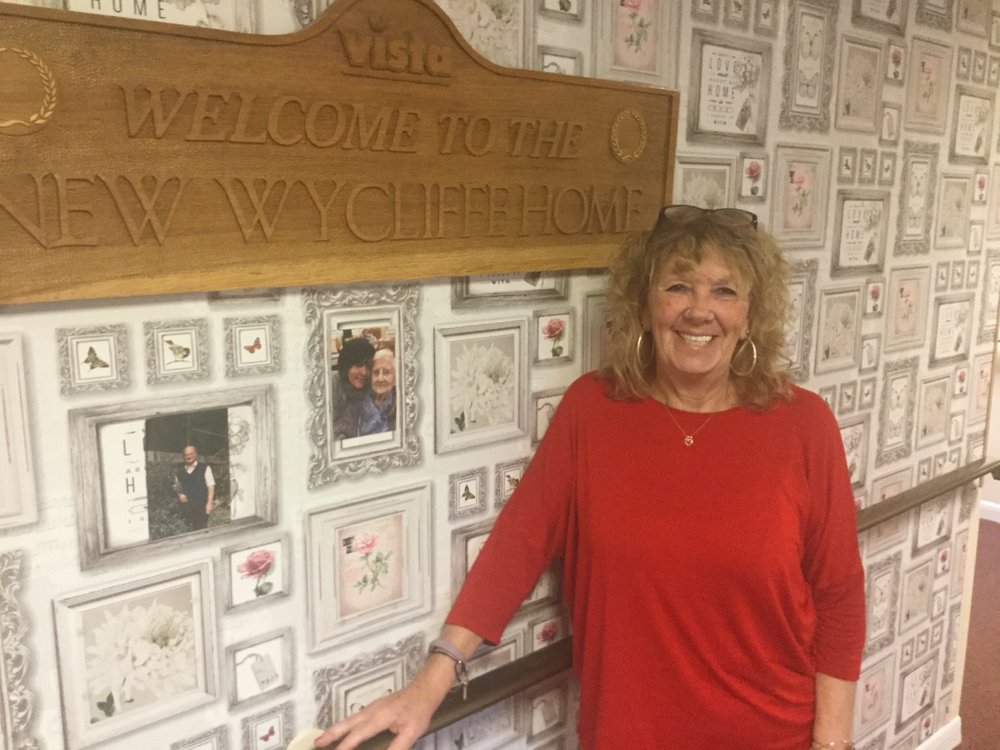 New Wycliffe Home provides residential care and support for older people with sight loss and people with dementia.
Julie started her career at Vista as a Deputy Manager and has worked her way up to become the Residential Home Manager at New Wycliffe.
Julie has worked at Vista for over 27 years and runs the 49 bed residential home for older people with sight loss and dementia.
Julie has built excellent relationships with the families of the residents, staff and external agencies she is in contact with on a daily basis, ensuring that the residents are fully supported with all of their needs. Julie says: ". It's not just about the person that lives here, it's about reassuring everybody that comes into the home."
Each of the 49 residents in Julie's care have varying needs and complexities here.
Julie describes life at New Wycliffe Home as, "extremely diverse, where every day is different and rewarding in many ways."
She added 'I love my job and the feeling of accomplishment for the environment we have created here for everyone involved – we are one big family.'
Julie's role extends into the local community where she has built an outstanding reputation in the community and creating awareness about the support we provide for people with a specialism in sight loss and dementia.
Julie manages a team of approximately 80 highly trained staff and has an open door policy so staff can come and talk to her at any time. She is proud of the home and the team around.
"New Wycliffe Home is about how we can empower people to be as independent as possible whilst fully supporting them. Our home provides a whole range of tailored activities, aiming to develop our resident's interests, the rewarding part is to watch people progress!"
Julie goes on to say, 'The one thing I have always said about Vista is that as an organisation we invest heavily in our staff providing opportunities for training and development. Anybody that comes to Vista will find the support that I had all those years ago which helped me to progress in my role and to then qualify as a manager'
Looking for a job in residential care?
To find out more about New Wycliffe Home visit our jobs vacancies page.