Peter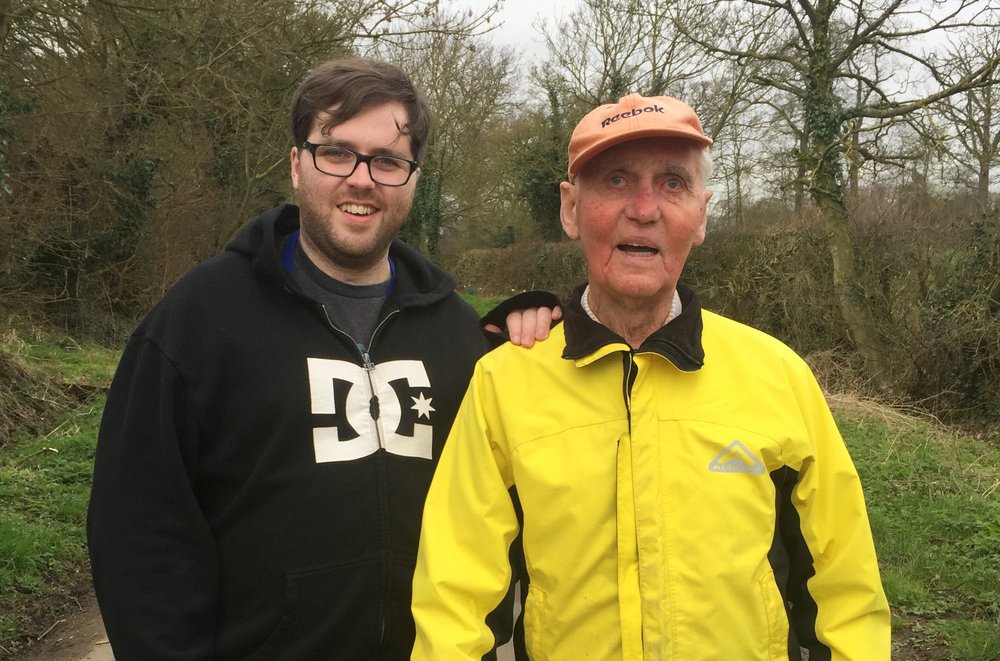 Vista's befriending service matches a Befriender volunteer with a local person with sight loss.
Peter, 83, who lives at New Wycliffe Home, was diagnosed with sight loss two years ago.
Prior to his sight loss, Peter loved to run marathons and completed his last marathon at the age of 79! He stopped due to his reduced sight, and now prefers to walk around the home daily.
Peter was finding it hard to adjust to life in the home, and so he was referred to our Respite and Short Stay Befriending Service.
He was matched with volunteer befriender Dan, and the pair hit it off immediately.
Peter said "I used to live in the village near him, and we realised that Dan's brother was the landlord of the local pub I used to go to!"
They now see each other weekly, where they often go on a day out for a walk in the village, or for a drink in the local pub.
As a result of their friendship, Peter is feeling less isolated, happier and reconnected with his home area.
Peter said "I really like Dan, we get on so well and it's good to hear about the news in our local community."
Dan said "I became a Befriender because I was also feeling lonely - I'm thankful that I was put in touch with Vista. Peter is very clever and makes me laugh, I love our conversations and look forward to seeing him."
To find out more, visit our befriending service page.