Sheila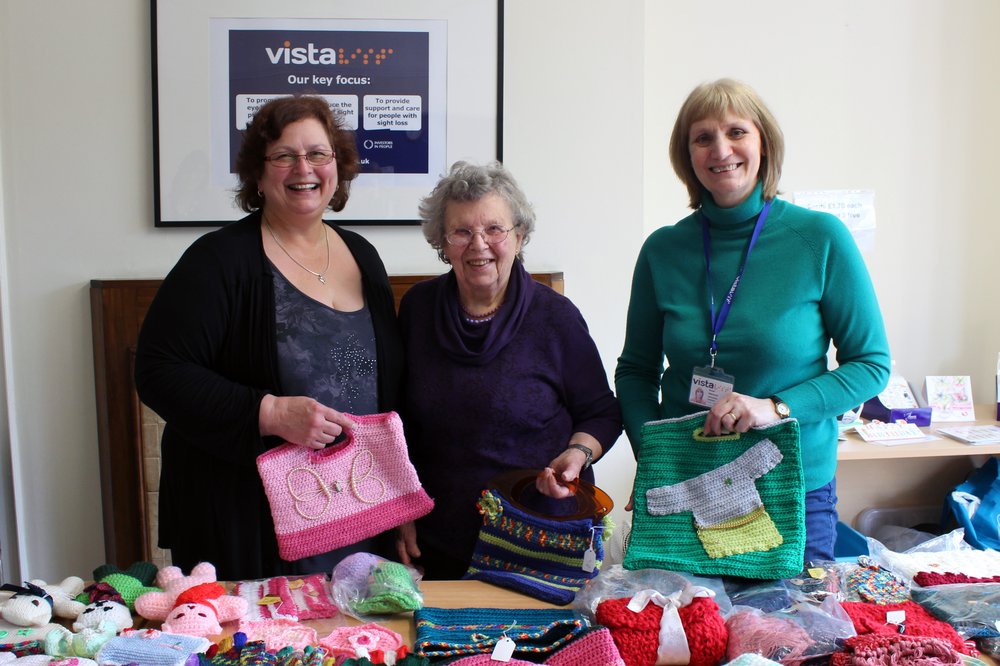 Vista's befriending service can help make a real difference to a person's life, simply by sharing a leisure interest, going for a walk, or even just a coffee and chat.
Sheila developed wet macular degeneration almost ten years ago, causing patches in her vision. This has eventually made it impossible for her to drive, or perform other activities of daily life.
She said "I'm not able to read for leisure anymore, I have to be very close up or use a magnifier to see. This also meant not being able to read sheet music to play the piano, which was a disappointment."
"It hit me when I was registered as partially sighted, it felt like I'd been given a label. However, afterwards I was referred to Vista. A very helpful rehabilitation officer visited me at home, and made some great adjustments that I still use today."
Three years ago, Sheila contacted Carol from Vista's befriending service, who put her in touch with Gill. The pair now meet up weekly in Loughborough.
Sheila said "Gill is an amazing befriender. She also has a love of music and has taken me to concerts, which I haven't been able to do for years. The first time, we travelled all the way to the Symphony Hall in Birmingham, which was absolutely wonderful."
She added "Carol is brilliant, she has a real eye for matching volunteers and knew that Gill and I would get on so well."
"Having Gill has been so important to me - the befriending service has helped me to continue living a full and happy life. I can fortunately still see, but for someone with even more limited sight, Vista's befriending is an absolute godsend."
To find out more, visit our befriending service page.