Run 5.30
Date

Time

Location

Victoria Park, Leicester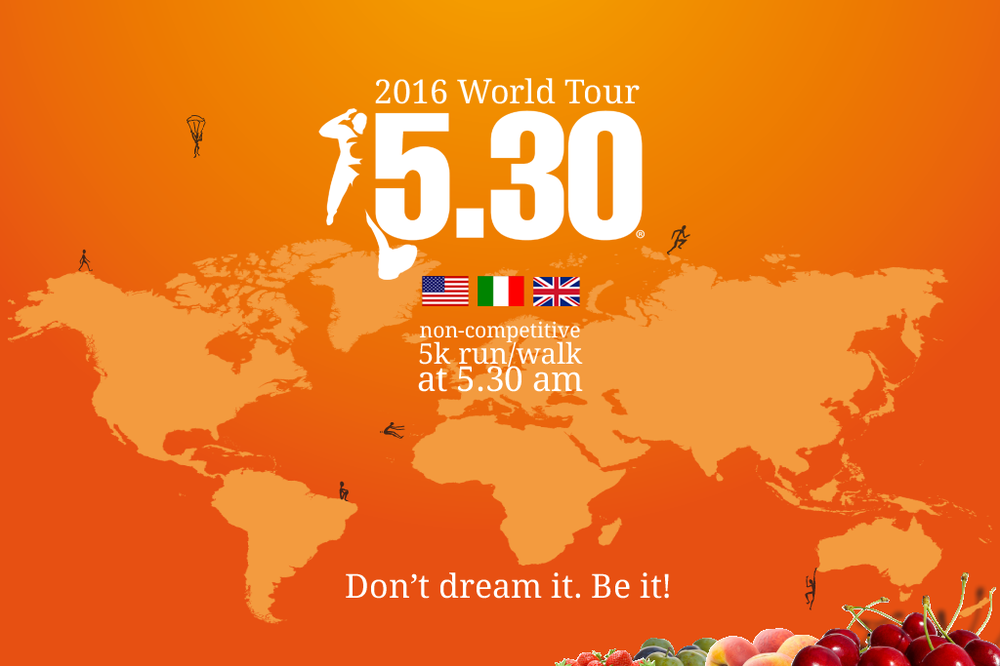 After making an international debut in the UK last year, the unique Italian phenomenon Run 5.30 is quickly growing as it finds its second English destination in Leicester.
At 5.30am on Friday 11th May 2018, whilst most of the city is sleeping, early birds from across Leicestershire will be making the most of the morning; donning brightly coloured t-shirts and lacing up their trainers ready for a 5.3k run.
The alternative concept which first landed in the UK last year, coming from Italy where Run 5.30 has become a regular occurrence in cities from Milan to Venice. Devised by Dr Sabrina Severi, a nutritional biologist and keen runner, the aim was to promote healthy habits in people's lifestyle and encourage them to enjoy some exercise and a healthy breakfast before going to work.
The Leicester route will take runners from Victoria Park into the city passing some best known and loved landmarks such as New Walk and the Cathedral before ending back in the park. At the end of the 5.3k, participants will be greeted across the finish line with a healthy fruit filled breakfast; the perfect way to start a Friday.
If you'd like to sign up please contact our fundraising team at fundraising@vistablind.org.uk or call 0116 249 8801.
Further information can be found at www.run530.co.uk