Community Researcher (LAT)
Location

Various locations within Leicester City

Hours

Attend monthly meetings, training & research as and when required
Leicester Ageing Together are building a team of Community Researcher volunteers, to help evaluate how projects are working to reach older isolated people in Leicester.
No research or evaluation experience is needed as training will be provided. We would like older people (aged 50+years) as volunteers for this role.
Volunteer duties:
Attend training in research methods and develop appropriate skills to competently carry out research & evaluation tasks

Carry out evaluation by assisting LAT beneficiaries to complete questionnaires

Contribute to discussions and development of the Community Research team

To work within guidelines and to adhere to LAT policies and procedures, for example with regard to : data protection, confidentiality, health & safety, equal opportunities
Qualities and skills we are looking for:
Good communication skills, including some IT skills

Life experience – we'd like our community researchers to be older people themselves – that is aged over 50 years

Sensitivity and understanding of issues that affect older people

Ability to get to and from various locations

Willingness to attend meetings and training events

Support provided for you:
Training will be provided

Regular monthly meetings with other LAT Community Research volunteers

Support from the Older Person's Coordinator and research colleagues at Nottingham and Leicester Universities

Reimbursement of out of pocket expenses such as mileage or public transport costs
Interested? Please download our application form, or contact Louise Hall on 0116 249 8850 or louise@leicesterageingtogether.org.uk.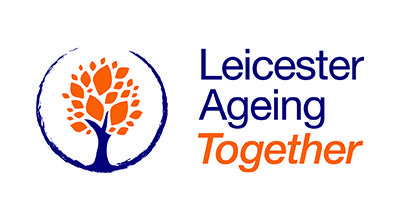 This volunteering opportunity is subject to a DBS check and sets out the duties of the role at the time when it was drawn up. Such duties may vary from time to time without changing the general climate or level of responsibility entailed.