Befriending day out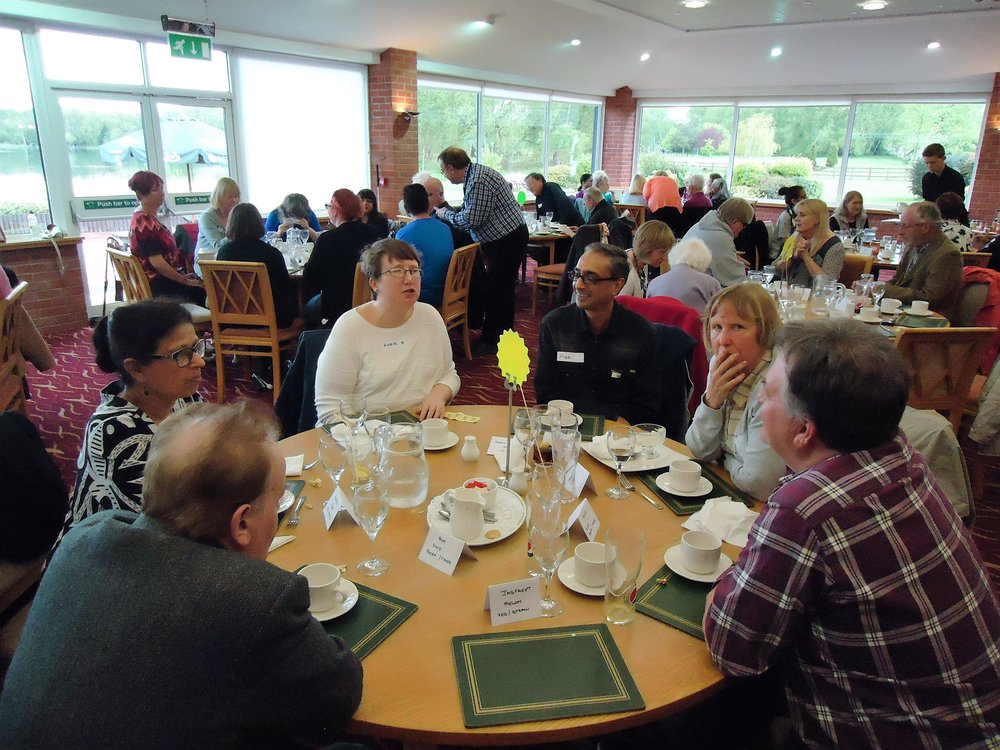 This month, 73 befrienders and befriendees from our respite and one-to-one befriending services attended a three-course lunch at Beedles Lake Golf Club.
As well as having knitted and crochet items for sale made by many members of the group, the befriending team held a raffle. After the meal, everyone had a chance to play on the golf range and to catch up with old friends.
Carol Hill, Befriending Officer, said "It was a fantastic day out - to hear everyone talking and laughing together is a real treat, showing that the service is working well and the matches we make turn into long-lasting friendships."
"Many people with sight loss tried the golf range for the first time, thinking that they may not be able to see the ball, let alone hit it – however we always encourage people to make the most of the opportunity and have a go. They were so pleased to have done so, and were thrilled about how far they had managed to send the balls across the range."
Our one-to-one befriending service aims to gives someone with sight loss the chance to regularly meet with a volunteer, who can help them to enjoy a favourite activity, get out and about or just have a coffee and a chat.
We also offer a respite befriending service, where a volunteer visits someone we support during their short stay at one of our residential homes.
To find out more, please visit our befriending service page.