It's Volunteers' Week!
Here at Vista, we have over 350 volunteers who are involved across many of the services we offer, such as; our social groups, in our charity shops, fundraising events, office admin and much more! 
We are passionate about the care we provide to people living with sight loss,  our goal is to enable people with sight loss to live fulfilling lives and our volunteers are essential in helping us carry out our important work. 
Caroline Pepper, began volunteering with us after taking part in Vista's Sunrise City 5k in July 2017, following a chat with some of the team. As well as working in the office in the Fundraising Team, Caroline has also worked across a range of Vista's services from website updates, attending social groups and other events, she has become an invaluable member of the team. 
Caroline said, "I've done lots of different things, and I've only been here since October last year! Volunteering is fun to do and I'm always learning new skills. It's nice to see that Vista appreciate your help as a volunteer – it's good for meeting people, both people who use the services, members of staff and other volunteers. There are lots of opportunities for everyone!"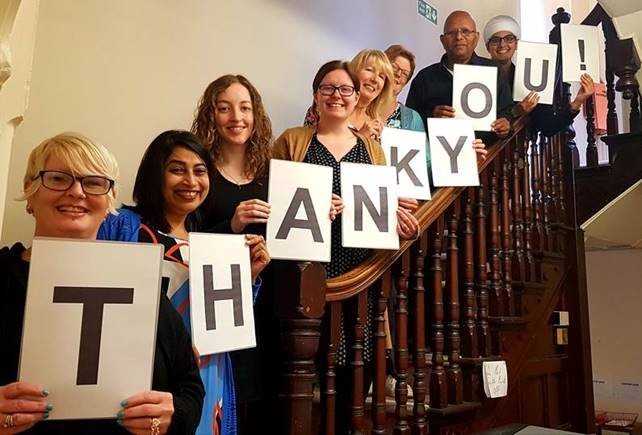 Volunteering with Vista can benefit you too - by developing your skills, gaining confidence, demonstrating your commitment, building your experience, meeting new people and knowing that you are making a difference to local people with sight loss.
We want to say a huge thank you to all of our Volunteers, we couldn't do it without you!

If you are interested in volunteering with us, please visit our vacancies page here!