Join team Vista for this year's Leicester Marathon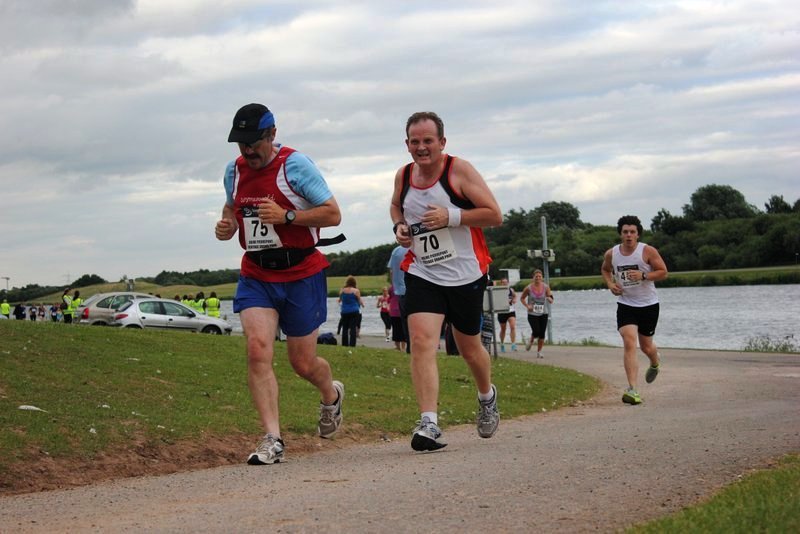 We are encouraging runners to sign up and join our team for the tenth annual Leicester Marathon in the city, taking place on Sunday 23 October at Victoria Park.
We are looking for runners to join us for this year's event. Richard Angrave, who has close ties to the charity through his parents, has already signed up.
He said "My father was registered blind for the last two years of his life, and received lots of help and support from the charity, whilst my mum spent over 20 years of her retirement volunteering for Vista editing and recording talking newspapers. I therefore thought it would be a very good way to remember both my parents by raising money for the charity.
"I began running five years ago as a means of losing weight, and since then I have taken part in several races ranging from 5K to half marathons. This time I am attempting to beat my previous half marathon time by running this one in under two hours.
"I would encourage anyone looking for a new challenge to don their trainers and join the Vista team. As well as ongoing practical advice and support, there are also opportunities to get together and share your progress with other runners, so there will be a fantastic support network on the day itself." 
Places in our team are available for both the full and half-marathon routes, with the aim to raise £10,000 to help improve the lives of people with sight loss across Leicester, Leicestershire and Rutland.
For more information and to register for a full or half marathon place, please contact our fundraising team on 0116 249 8807 or email fundraising@vistablind.org.uk