National Glaucoma Awareness Week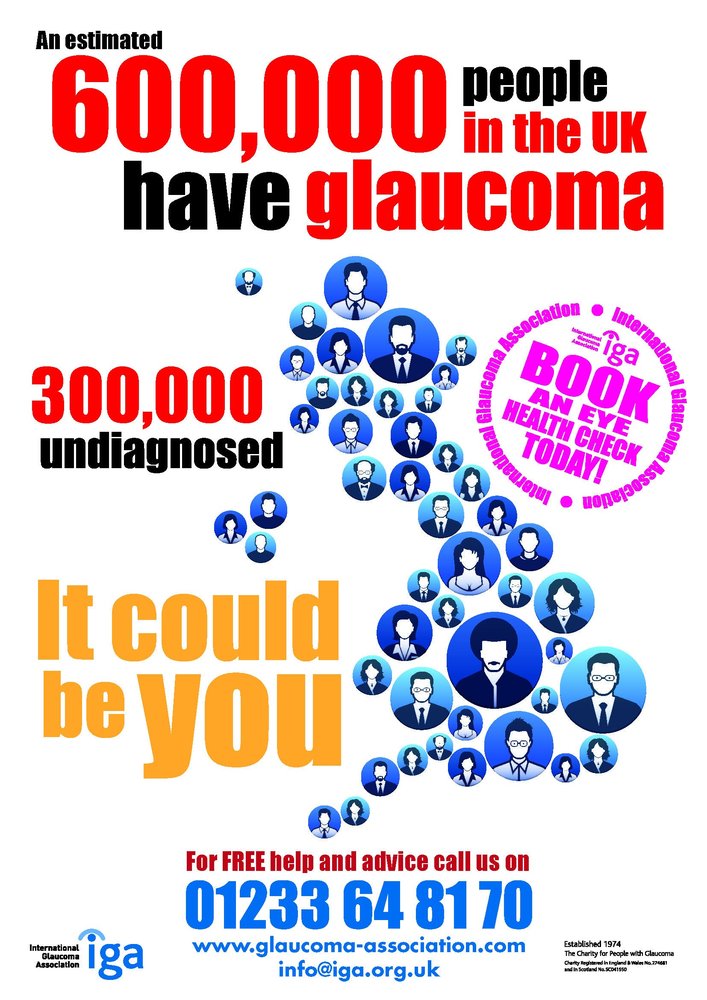 Today sees the start of National Glaucoma Awareness Week, with a focus on family foresight. 
If glaucoma has been diagnosed in the family, it's important for parents, children, brothers and sisters to all have regular eye checks too. Close relatives are four times more likely to develop the condition, when compared to someone without a family history. However everyone should have regular eye health checks at least once every two years to prevent people losing sight unnecessarily.
There is an estimated population of 600,000 people with Glaucoma in the UK, but half have not been diagnosed. Glaucoma, despite being a preventable blindness, if left untreated, can lead to permanent and serious vision loss that cannot be recovered.
Close relatives in the UK can have a sight test funded by the NHS if they are aged over 40, and everyone is entitled to free testing over the age of 60.
For more information, visit the IGA website or have a look at our Understanding Glaucoma booklet on our common eye conditions.