Vista Shop opens in Syston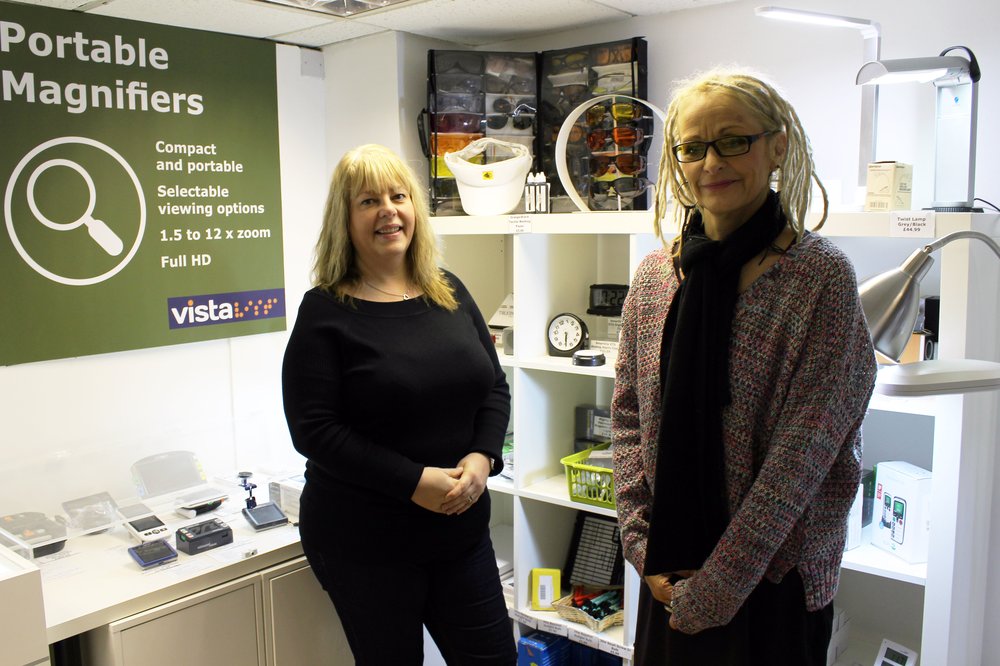 We have relocated our Vista Shop, which sells a range of daily living equipment and assistive technology, from Leicester City Centre to Syston.
Located in Syston town centre, the service is part of our charity shop which officially opened to the public at the start of October. The shop also sells high quality donated goods including clothing, books and bric-a-brac.
The shop is now home to a variety of products for people with sight loss, such as large button phones and talking watches. We can provide expert advice about these products on Tuesdays, Wednesdays, Fridays and Saturdays, 10am – 2pm.
Kate Naish, Director of Income Generation, said "The Syston shop will still be selling the products our customers want and offering a specialist service for the people we support. We know our city centre location was difficult for people to access – in Syston, we have parking right outside the front door, and we are a short walk from the bus stops and train station."
"Pop in to our Syston shop and browse our range of preloved goods and daily living equipment. Members of the public can book an appointment to receive expert help, or simply come along for a chat about their requirements."
As well as purchasing directly from the shop, it is possible to place an order over the phone, arrange payment via email, or place an order at our other charity shops (Oakham and Loughborough).
The shop is located at 1258 Melton Road, Syston, Leicester, LE7 2HB, and is open Monday to Saturday, 9am – 4:30pm.
For more information, please visit our Vista Shop page.