Vista's befriending is nationally awarded for excellence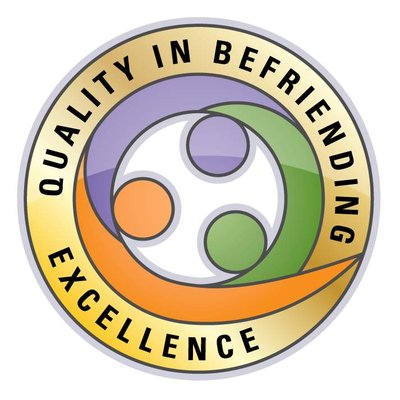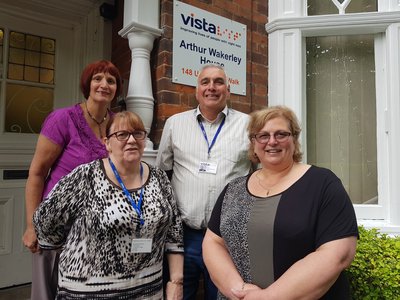 We are pleased to announce that our befriending service has received the Quality in Befriending Excellence award.
Following assessments by Befriending Networks, the UK's leading resource on befriending, Vista is the first befriending service to have received the award in England.
Steve Payne, Community Services Director, said "This is absolutely brilliant news, well done to everyone involved. It has been a lengthy process, but being recognised with a national award means that the hard work has paid off."
"This is the second time we have achieved an excellence award for our befriending scheme - we have a model to be proud of, but we are always looking for ways to improve our services and build on our success."
Vista's befriending service gives local people with sight loss the chance to regularly meet with a volunteer, who can help them enjoy a favourite activity, get out and about or just have a coffee and a chat.
For more details about the service, please visit our befriending page, call 0116 249 8840 or email befriending@vistablind.org.uk