Allison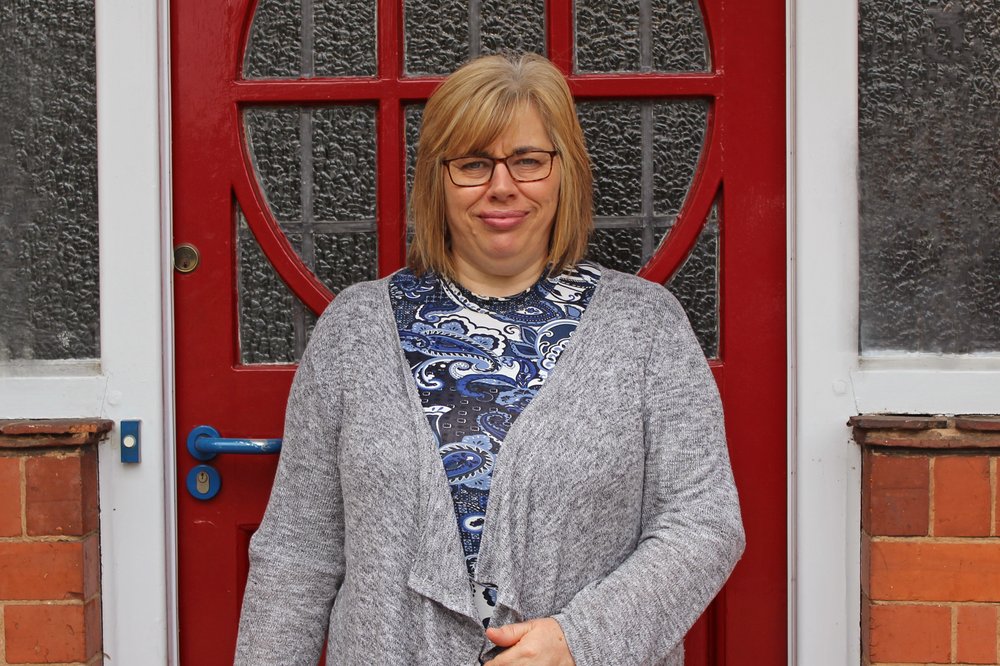 Applegarth provides residential care and support for adults with sight loss and learning disabilities.
Allison started working for Vista at the beginning of this year. She said "I applied for the role of Support Worker at Applegarth, and was invited to come along to Vista's residential homes job fair."
"The fair was really good – I was interviewed at the event, and it was nice to meet colleagues with first-hand experience of working at Applegarth."
With a few years' experience in the care sector, Allison wanted to work in a smaller residential home. She said "Applegarth has six residents, which means I can give each individual plenty of time and care. It's lovely that I've really got to know them."
"We go on lots of outings and day trips, and take part in a variety of activities within the home. Every day is different, which I think is great."
Allison added "Care work can be challenging, but it's worth it. Vista's training and support has been excellent, enabling me to provide the best support for the residents."
"It's rewarding to know I am making a difference, helping the residents live a good, fulfilling life. It doesn't feel like I'm going to my job, it feels like visiting family."
To find out more about working for Applegarth, visit our job vacancies page.