Jules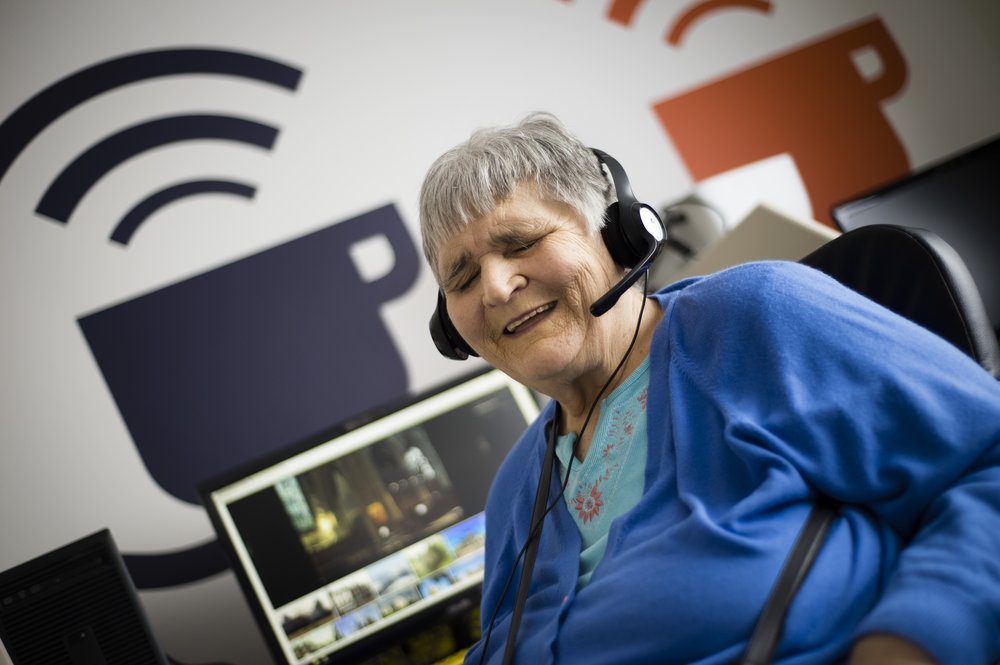 New Wycliffe Home provides high quality residential care for older people with sight loss.
Jules has been supported by Vista for over a decade, following her diagnosis of a rare form of Glaucoma. She said "My sight gradually deteriorated, and for the last few years I have been completely blind."
"My social worker felt that I would benefit from living in a residential home, so I moved into New Wycliffe in March 2016."
Since moving into the home, Jules has taken part in a variety of activities. She said "There's always something happening – I especially enjoy the entertainment events, such as 70s nights and tribute acts."
Jules said "The home has a Cyber Café, which has encouraged me to write an autobiography. The staff are so supportive – I've been telling them about each chapter whilst they type it up for me. I'm really enjoying writing a book, and it's helped me in a lot of ways."
"The best thing about living at the home is the company – I love the other residents, they're all such characters. The staff are lovely, and always there to help if I need them."
Sherelee, Jules' daughter, said "It's great to see that Mum is so happy. New Wycliffe has such a homely environment, and we always feel welcome to visit as a family."
To find out more, visit our residential homes page.