Maggie and Bridget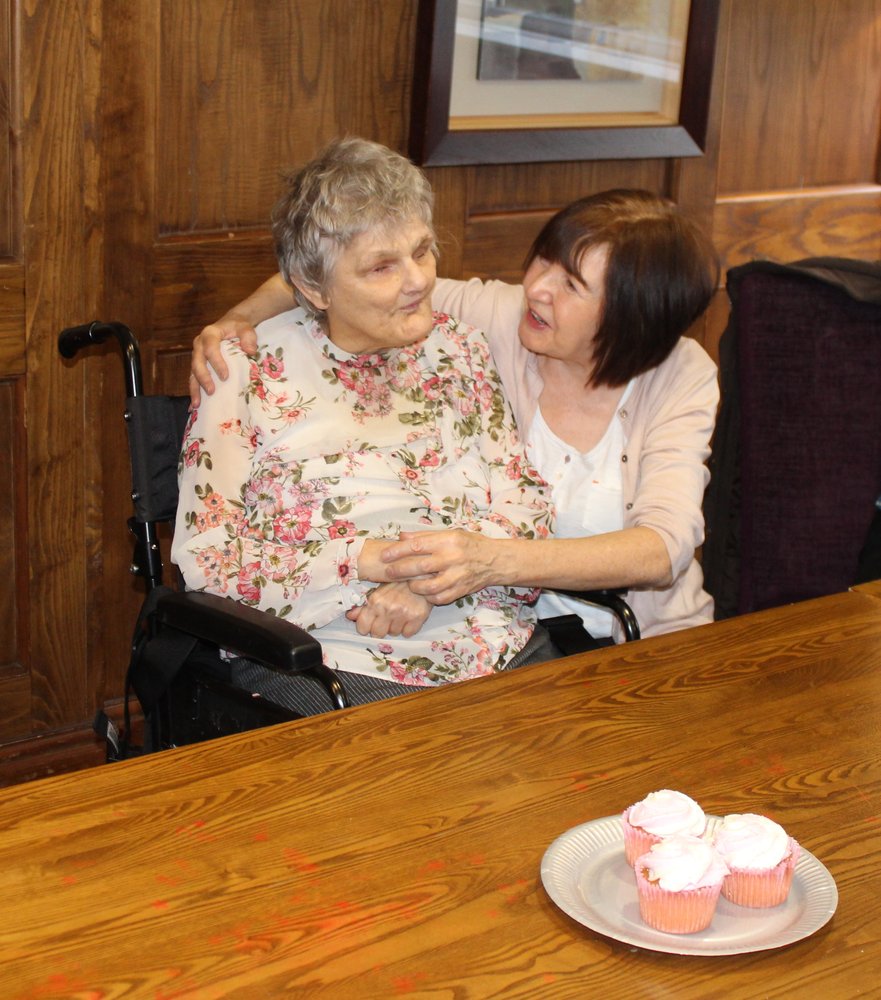 Applegarth is a warm and friendly residential home, providing support and care for adults with learning disabilities and sight loss. 
Maggie was born with no sight at all, and has almost no verbal communication. She moved into Applegarth in 2010, after living in several health care institutions throughout her life.
Bridget, Maggie's support worker, said "Over the years, we've really got to know Maggie well. She enjoys the theatre, baking, going for a walk around our sensory garden, and attending family gatherings."
Maggie is supported in making her own choices, and encouraged to live her life how she wishes to. She has had many 'first times' whilst living at Applegarth, including a pampering session for her birthday last year.
Bridget said "Maggie absolutely loved it, and her family are delighted that she is being given these amazing, personalised opportunities."
Although plans are made for each week, these are adjusted depending on how Maggie feels. In addition, Applegarth features a garden summer house (fondly named 'Maggie's Den'), providing a different environment for when she may feel agitated. This tailored care has improved her quality of life immensely. 
Bridget added "We have a really good, rewarding relationship - I cannot express how wonderful it is to care for Maggie."
To find out more, visit our residential support page.