Monica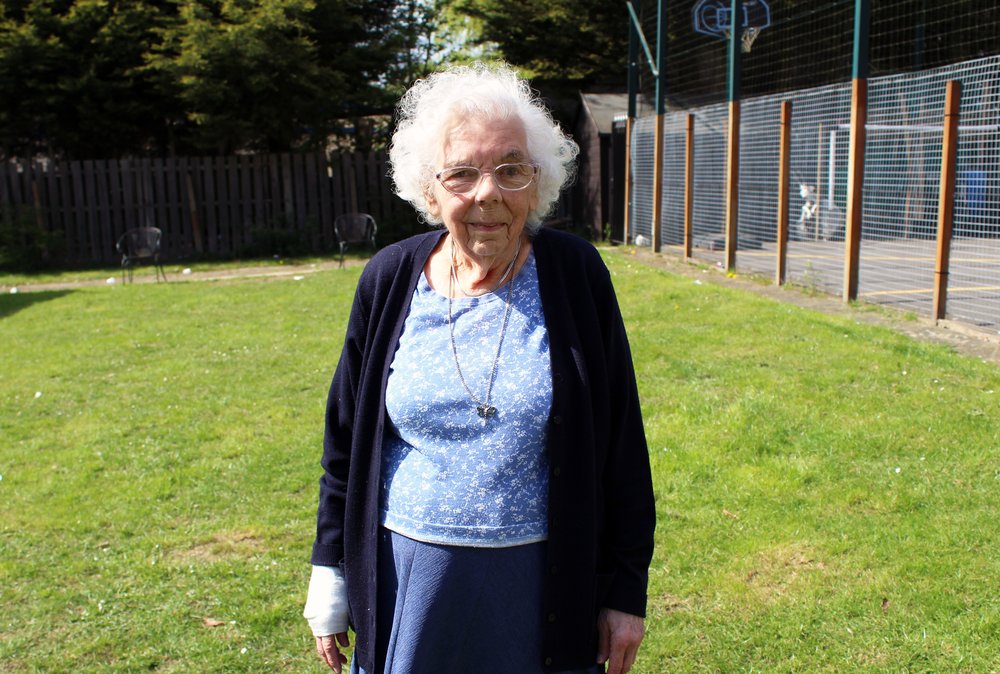 Vista runs regular social groups, which provide local people with sight loss the opportunity to get together and take part in various activities.
Monica has lived with reduced sight for most of her life, following an accident when she was a teenager.
She said "Over the last fifteen years, I have developed Macular Generation and so my sight has deteriorated further. I now rely on my hearing aids to get on with daily life."
"I have always tried to do what anyone else can, but I sometimes forget that I can't see very well. Needing someone else's help can be frustrating because it affects my independence."
In 2004, Monica registered with Vista and has regularly attended the social groups ever since.
She said "I have made a lot of good friends. We give advice and learn from each other – that's the nicest part of it, we understand each other's situations."
"I'm a very creative person, and so I especially enjoy taking part in arts & crafts, pottery and flower arranging. I've tried out a lot of activities I wouldn't have done otherwise."
"Even after thirteen years, I'm always looking forward to next time – I thoroughly enjoy coming to such a cheerful, sociable group." 
To find out more, visit our 
social groups page
.