Leicester Ageing Together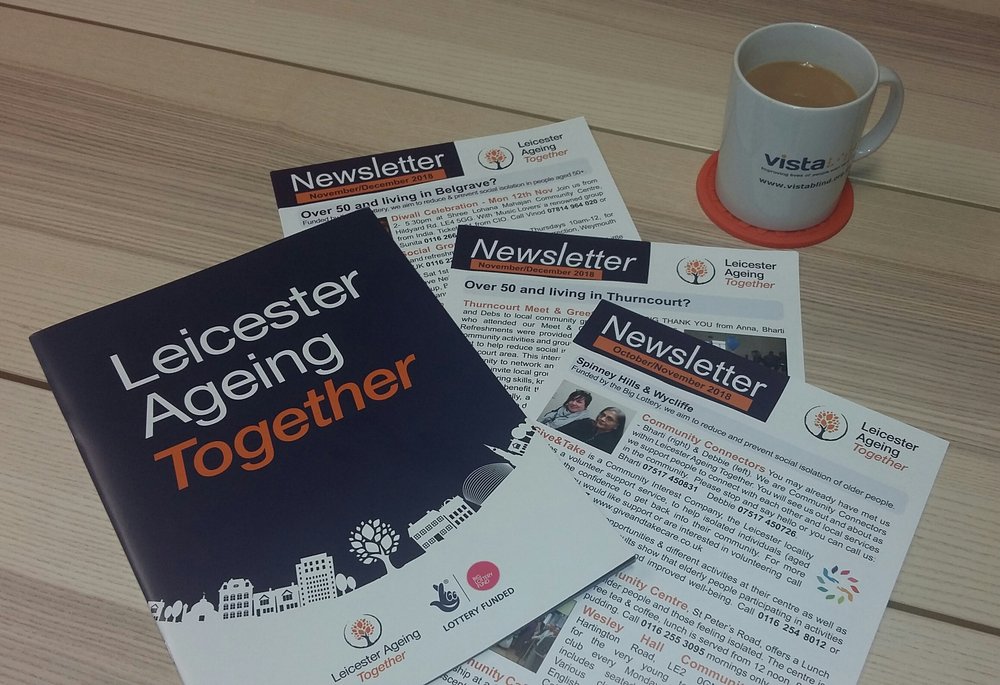 The Leicester Ageing Together partnership has been working since October 2015 to reduce isolation and loneliness in older people in Leicester. So far we have reached over 5500 older people.
The Leicester Ageing Together partnership, hosted by Vista is in its final year of a 4 year, £5 million Big Lottery funded programme to reduce social isolation amongst people over 50 in Leicester.
The programme is part of Ageing Better, a £78 million investment of National Lottery funding from the Big Lottery Fund, to support people in later life.
Working in conjunction with older people, the City Council and Health partners, our local programme, consists of 23 projects that, over the course of four years, will have involved 17 voluntary sector delivery partners. Take a look at current activities on offer HERE.
Leicester Ageing Together has successfully reached over 5500 older people so far, with almost half aged 80+.  The programme has recruited over 1,300 volunteers, as well as funding over £1.5million of local jobs.
We are working with people with higher levels of loneliness and poor wellbeing compared to local and national norms. We know that people's wellbeing has improved and loneliness has reduced following engagement with Leicester Ageing Together.
We have ambitions that Leicester Ageing Together will be locally relevant and nationally significant.
For more information, please visit www.leicesterageingtogether.org.uk