Collection boxes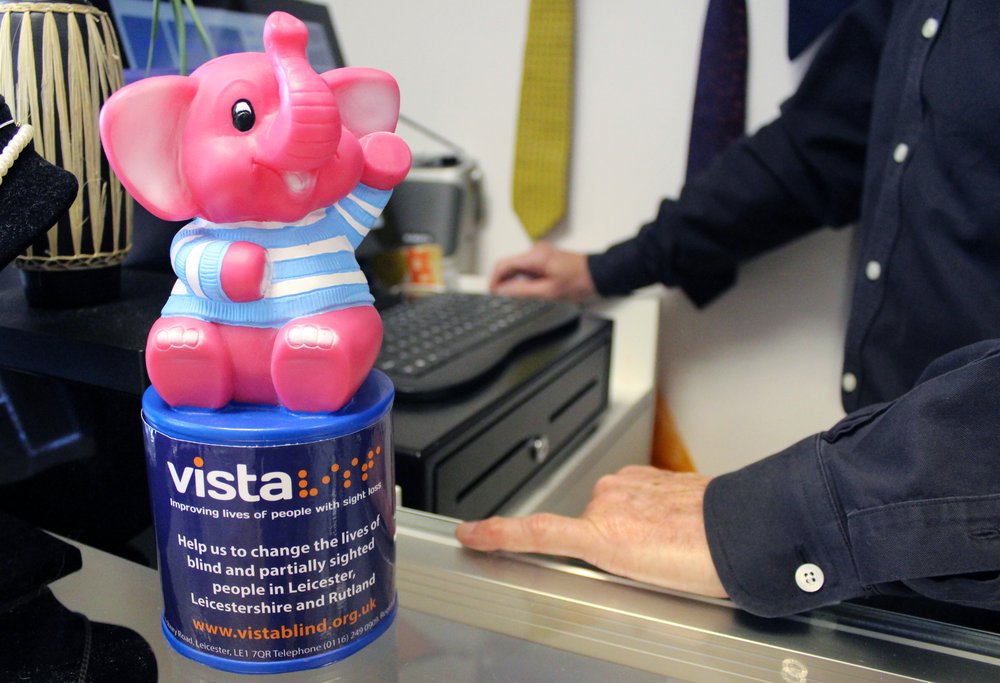 Vista's 'Pink Elephant' collection boxes are a familiar sight on the counters of over 1,000 small businesses throughout Leicester, Leicestershire and Rutland.
Thanks to our loyal box holders, generous public donations and a team of volunteer box collectors, we raise more than £18,000 from collection boxes each year.

Have you considered having a Vista collection box at your business?

When it's full, all you have to do is get in touch and we will arrange for a volunteer to collect the box and issue you with a receipt. Each year, you will receive a certificate to show how much money you've raised.
Find out more