Vista's £50 challenge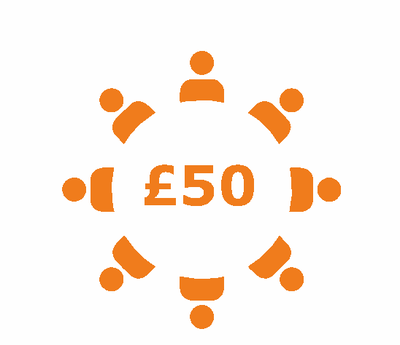 Take £50 and make it grow - be part of the business challenge that is changing lives. 
Getting involved in our £50 challenge is a great way to get staff engaged, boost morale and have a little fun in the workplace. You simply take £50 and use it to generate as much money as possible for Vista by Friday 29th July 2022.
Whatever fundraising ideas or challenge you decide on, we'll be there to support you. There will be prizes for the most successful teams and the most ingenious ideas, but the biggest winners by far, will be our members, those affected by sight loss. 
Register for our £50 challenge here.

For more information, please contact Amanda on 07715 078 789 or at amanda.mcfarlane@vistablind.org.uk.