Vista's Business Club
Welcome to the Vista supporters Business Club.
The next meeting will now be on Friday 19th August from 9:00am until 10:30am at Harborough Town Community Football Club for breakfast.
Want to find out more? Please call Lisa on 07715 078 744 or email lisa.harrison-byrne@vistablind.org.uk
The Vista supporters Business Club provides local businesses with an informal networking environment for members, whilst supporting a much-loved and long-standing local charity. It also helps Vista to fulfil its aims by raising awareness of sight loss and the impact it has on people's lives.

The benefits:
Partnership and alignment to a much loved and long-standing local charity.
Raise your profile and improve your CSR credentials.
Informal networking opportunities with local businesses and club members.
Your logo and bio on our dedicated Business Club web page.
'Welcome to the club' announcement through our social media channels when you join.
Opportunity to take on an unusual team building fundraising challenge

Free face to face meetings every two months
The opportunity to sponsor and host a meeting to promote your business.
Interesting and informative guest speakers.
10% discount on Vista event tickets
2 free places on a dedicated Business Club members Visual Impairment awareness training course
Annual membership is just £250 plus VAT.
Vista's Business Club meeting dates for 2022
Friday 19th August - 9:00am - 10:30am - Harborough Town Community Football Club for breakfast.
Friday 21st October 2022 - venue and time to be confirmed
Friday 16th December 2022 - venue and time to be to be confirmed 
Friday 17th February 2023 - venue and time to be confirmed
Friday 21st April 2023 - venue and time to be confirmed
Friday 16th June 2023 - venue and time to be confirmed
Friday 7th July 2023 - venue and time to be confirmed
Friday 8th September 2023 - venue and time to be confirmed 
Vista Business Club Founding Members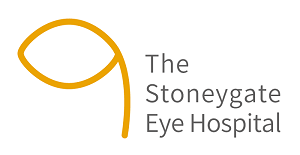 The Stoneygate Eye Hospital is the only dedicated private eye hospital in the East Midlands, and is proud to have been supporting and working with the local community since 2013. Run by a team of University Hospital Leicester consultants, the hospital offers treatments on a variety of general and specialist ophthalmic conditions. Patients benefit from state-of-the-art diagnostic and surgical equipment, no waiting lists and dedicated support from our experienced, friendly and diverse team of professionals.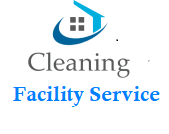 Fone Booth is a small locally owned Vodafone franchise operating the retail stores in Loughborough, Market Harborough and Hinckley. We specialise in everything mobile phone, tablet, broadband and landline related and provide that local communications link and knowledge in our local communities to help you stay connected. We're delighted to be a proud supporter of Vista.
Ben Booth
Director
Tel: 0774 3333 055
Email: benjamin.booth1@vodafone.com

Your local business champions: offering expert advice and support to independent business owners, delivered by our friendly team. We work with a variety of people as part of a dynamic national network, but especially small business owners and property landlords. If you need help with your accounts and tax we can help too.

We offer legal and financial advice with a difference, based in 15 UK locations and with an international presence as members of First Law International.
We pride ourselves in understanding people. We understand that everybody's situation is different, be it business or personal. Whatever happens, if you need legal advice or support with your financial planning, we're here. We'll listen, get to know you and your situation, and give you all the advice you need.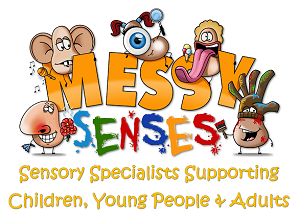 Louise, Owner and Director of Messy Senses Ltd, has over 20 years of experience as well as an extensive amount of training and qualifications, within child development, education, health and social care, supporting those within both mainstream and complex health care needs. Louise is passionate about inclusion for all and specialises in sensory needs of those from birth right through to the elderly, especially benefiting those who are neurodiverse or who have sensory impairments.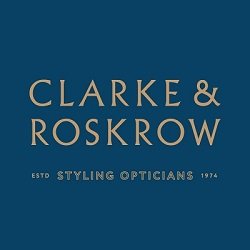 Clarke & Roskrow Styling Opticians is an award-winning boutique optician located on Church Street (the Bond Street of the East Midlands according to the Sunday Times!) in Market Harborough. We have a reputation for world class personal service, professional expertise, and niche eyewear, allowing you to set your own style with eyewear that's as unique and individual as you are.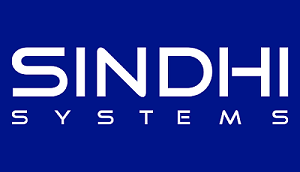 The aims and objectives of Sindhi Systems is to empower customers to be independent through the use of technology. We aim to be accessibility advocates to ensure all blind and visually impaired users are proficient at using technology to make day to day tasks easier and ensure a level of independence. The director of Sindhi Systems is a blind individual therefore, we strive to raise awareness in other business environments about the impact of sight loss and visual impairment.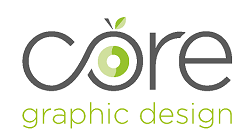 Core Graphic Design is a multi-disciplined creative agency with a broad skill set offering graphic design in Rutland. This enables us to give your business the profile it deserves in both print and on the web. We have over 20 years experience in the design for print industry and both our design for print and website professionals integrate closely to give you a one stop solution to all your graphic design needs.

For over 35 years, HumanWare's inspirational vision has resulted in a wide range of high intuitive and intelligent solutions which  empower people who are blind or with low vision, giving them the independence to participate effectively within a sight world.
With over 170 employees and a vast network of partners around the world, we provide solutions which improve the quality of life for our customers.