Vista appoints new Chief Executive Jerry Robinson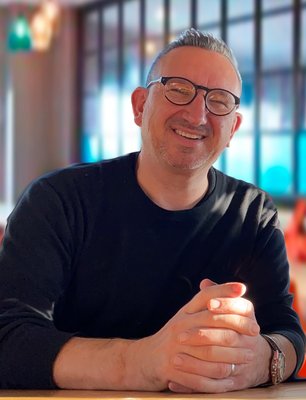 Vista is thrilled to announce the appointment of Jerry Robinson as our new Chief Executive Officer. Jerry has volunteered and worked in the not-for-profit sector since 2006, initially as a Business Mentor with the Princes Trust in the East Midlands, and then as Chief Operating Officer for the commercial charity The Youth Hostels Association (England & Wales). 
In response to the 2020 Covid-19 pandemic Jerry applied his experience and expertise to repurpose the Youth Hostels Association hostel network to support the Governments "Everyone In" initiative with 100,000 overnights of accommodation, and more recently has redefined and developed the Basement Project charity for disadvantaged young people to grow reach, embed a people centric ethos, and secure a long term sustainable operating model.

Prior to this Jerry had a successful career in hospitality, travel, and tourism, through which he has adapted his learning and expertise to make a positive difference in the charity sector.
Jerry gained a master's degree in leadership and strategy from Birmingham City University in 2013 and was awarded Fellow status with the Chartered Institute of Personnel and Development (CIPD) in 2019. Jerry is a Trustee with the Mead Educational Trust (TMET) who run 13 primary and secondary schools in Leicestershire, and Chair of commercial services for Coventry University Students Union. 
In joining Vista Jerry said "Vista is an amazing charity with a strong culture and sector best expertise in supporting people affected by sight loss in Leicester, Leicestershire and Rutland that has helped people of all ages and backgrounds for over 160 years. I am really looking forward to building on the work to date and leading the charity on the next steps of our journey forward".
Jean Voller, Chair of Trustees at Vista said:
"We are delighted to welcome Jerry Robinson to Vista as our new CEO. Jerry has extensive experience in the charity sector which I am sure will be invaluable to us. In the few days he has been with us, and even before, he has shown great enthusiasm for Vista and his role. We all look forward to working with Jerry and moving Vista forward".