Anais is letting her confidence grow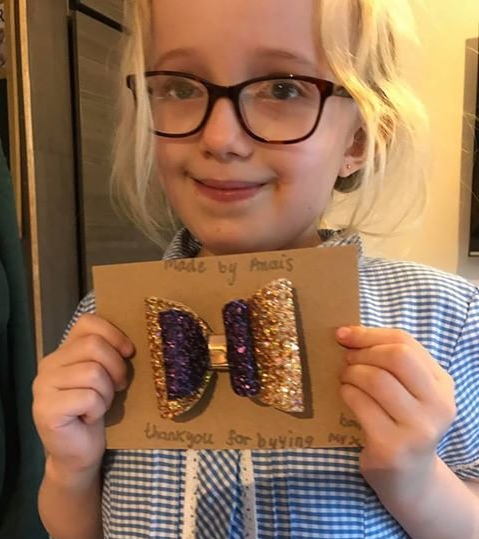 Vista offers services and support for children and young people with sight loss, providing information and advice, as well as specialist leisure activities, music therapy and rehabilitation support. 

Anias, 6, was only four months old when her eyesight started to become an issue and before her second birthday had been diagnosed with Nystagmus. Nystagmus is an eye condition which causes constant movement of the eyes which you can't control. 

Anais' Mum Nikki said that despite trying a myriad of new hobbies Anais' "eyes dance and she couldn't join in with anything." She would have trouble with steps and "sometimes see double". She was referred to Vista's dedicated family support team when Anais was 18 months old  and has been very grateful for the help and advice she's received. 
 
Nikki said "I don't know where I'd be without Paula!", one of Vista's advisers, "To have someone come out and reassure us that actually Vista can provide us with support made a huge difference." 
She went on to say "Anais lacked confidence", but Vista have helped build her back up." On a visit to Devon she even threatened to write a letter to the council because "the stairs had no yellow tape on them". 
Nikki added that Anais now has a lot of friends with Nystagmus, which has helped to increase her confidence.  
"It terms of Vista and Paula, we met a few years ago and just have not looked back." 
For more information about our family support team and how we can help please visit.
http://www.vistablind.org.uk/how-we-can-help/help-children-and-young-people/child-rehabiliation/