Our Children and Young People's team have been busy this half term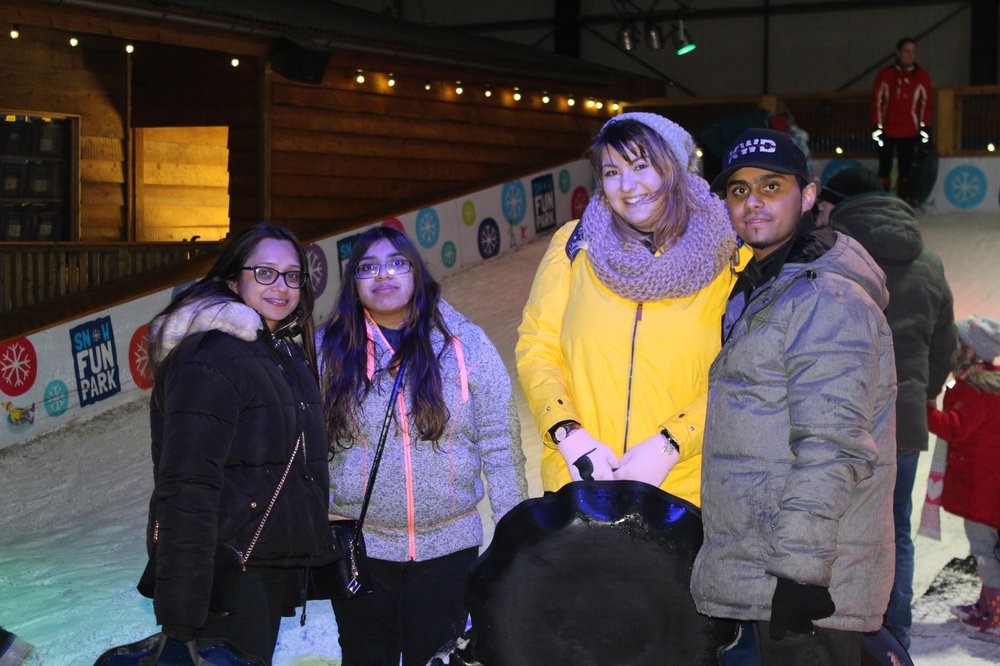 On Monday 17th February, our Children's and Young People team took a group of young people we support to the Snowdome in Tamworth for a day of adrenaline tubing and snowplay, which involved hurling snowballs at each other, which was incredibly fun, with most of the snowballs aimed at Carrie Nice, our Children and Young People's Activity Officer.
It was wonderful to see the young people all try out each activity and see how they became more and more confident as the day went on. They worked together as a team encouraging each other to have a go.
For many of them it was their first time away on an activity without their parents, so a big step for our families and young people.
The day ended with a lovely well-deserved meal at Frankie and Benny's which was the only time there was pure silence after an exciting day and lots of fun was had by all. 
We will keep you updated with more about what we've been up to this half term but if you have any questions or would like to get in touch with our Children and Young People team please contact: Carrie.Nice@vistablind.org.uk