National Eye Health Week
From the Monday the 24th to Friday the 28th, Vista will be out in St. Peter's Square, Highcross, with our fully equipped Mobile Support Service.  We shall be screening people's eyes for free, looking for any early signs of possible eye conditions, as well as letting people have a chance to use our simulation goggles to experience how different sight loss conditions limit eye sight.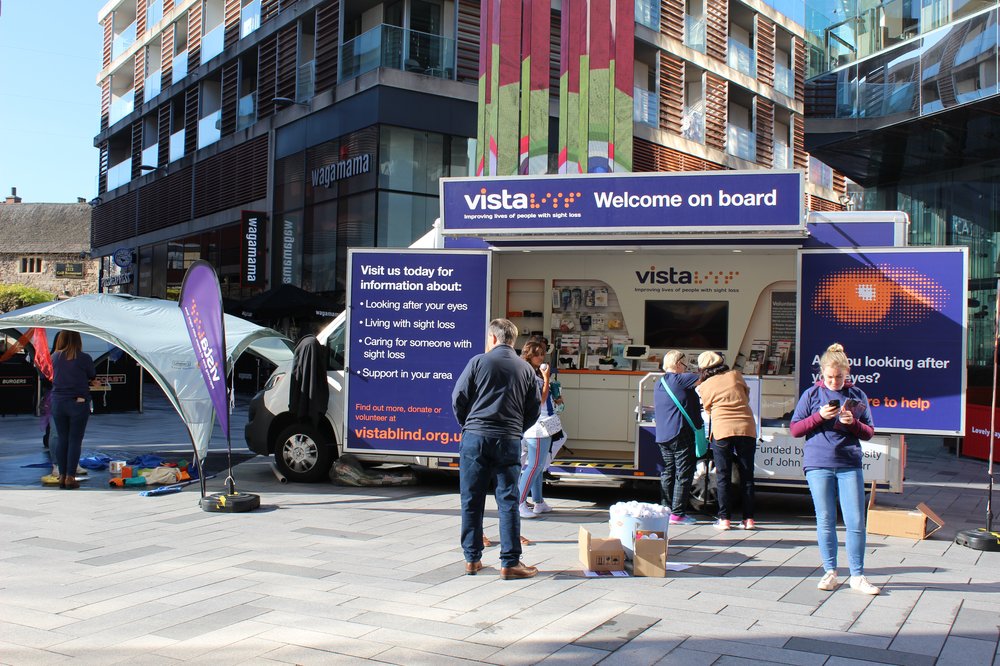 National Eye Health Week is an annual, week long event designed to make the British public aware of their own eye health. The theme of this years festival is to promote the need of sight tests for all, and there are 40 events occurring all over the country, all designed to educate people about their eyes and how to look after them.  
Across the week we will be active away from St. Peter's square too. Our Early Years Resource Pack, which is being demoed at St. Peter's Square on Monday, will be the centre of two training sessions that are being held through the week. These sessions will give people working in an early years setting chance to use the packs themselves, learn the best way to get children engaged with eye health, and get a free pack themselves.
For more information about the sessions and to sign up, click the link here. 
Vista shall be talking about National Eye Health week almost non-stop, and not just in the Highcross. Makes sure to keep an ear out to BBC Radio Leicester on Tuesday Afternoon to hear our interview with Jimmy Carpenter talking about Eye Health week, the work we do, and the people that we help in Leicester, Leicestershire, and Rutland. 
Across our Facebook, Twitter, and Instagram, we will be updating you on how we are doing and what events are going on.