Raise money for Vista by taking part in Leicester-Shire & Rutland Sport's Healthy At Home programme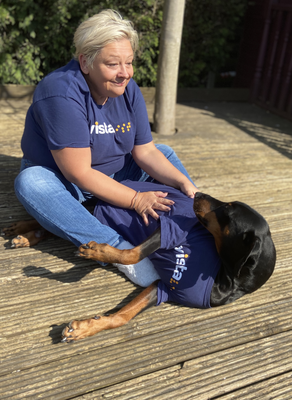 Together with Leicester-Shire & Rutland Sport, we are challenging you to get fit and stay active through the Healthy At Home programme. It aims to get families taking part in daily physical activity. 
There are many ways that we can still remain active in our homes and, whilst government advice allows, outside in your local neighbourhood once a day whilst following social distancing guidelines.
Physical activity is particularly important during these difficult times and it will help to improve your mental health and well-being.
The challenge is to complete 60 minutes of activity per day for 4 weeks and raise up to £100 for Vista via your own Just Giving page. 
Paul Taylor, Vista's Corporate and Community Fundraiser said;
"Help us to raise vital funds for Vista and join in with Leicester-Shire & Rutland Sports Healthy At Home programme. We really think you'll have fun completing this challenge with your family."
All your activities must be done in a safe and considerate way given the current situation. Activities must be done in your own home or using your permitted one form of outdoor exercise a day such as a run, walk, or cycle. This should be done alone or only with the people you live with.
Find out how to get involved, or if you'd like some ideas on what different activities you could do, please visit www.lrsport.org/active-at-home.