Residential holiday for children and young people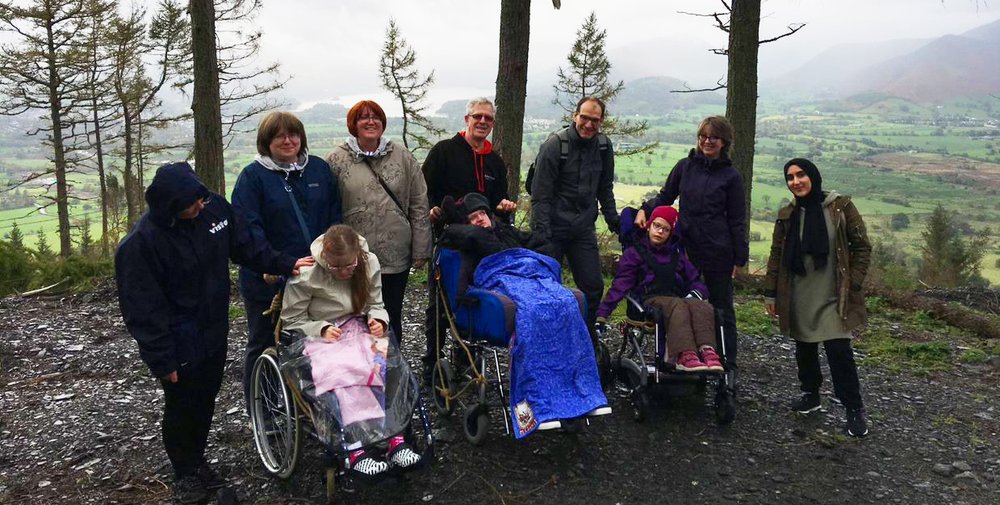 On Monday 15th to 19th October,  Vista took away a group of five families and three members of staff on our annual residential holiday at the Calvert Trust in the Lake District.
This was an amazing opportunity for these families who ordinarily wouldn't get this opportunity to go on an adventure holiday.
Whilst away they as a family were able to take part in activities such as canoeing, zipwire, cycling, wheelchair challenge, archery, and bush craft as well as taking in the breath-taking scenery and the knowledge that their needs as a family were being met.
The children and young people embraced every activity – although a little apprehensive to start, with encouragement from their peers, staff, parents and carers they were able to fulfil their potential.
The families all really appreciated and enjoyed their holiday, "It was great to take part in activities with my brother as normally I wouldn't be able to do this". With 5 families together, there was a real sense of understanding, "It was brilliant to meet families in the similar situations". But most importantly it was a "fantastic experience I will never forget!"

For more information, please visit our help for children and young people page.
Natasha, one of the children who visited the Calvert Trust with Vista, detailed her trip and would love to share her pictures with everyone. To view, simply click the link below.