Vista's skydive is going ahead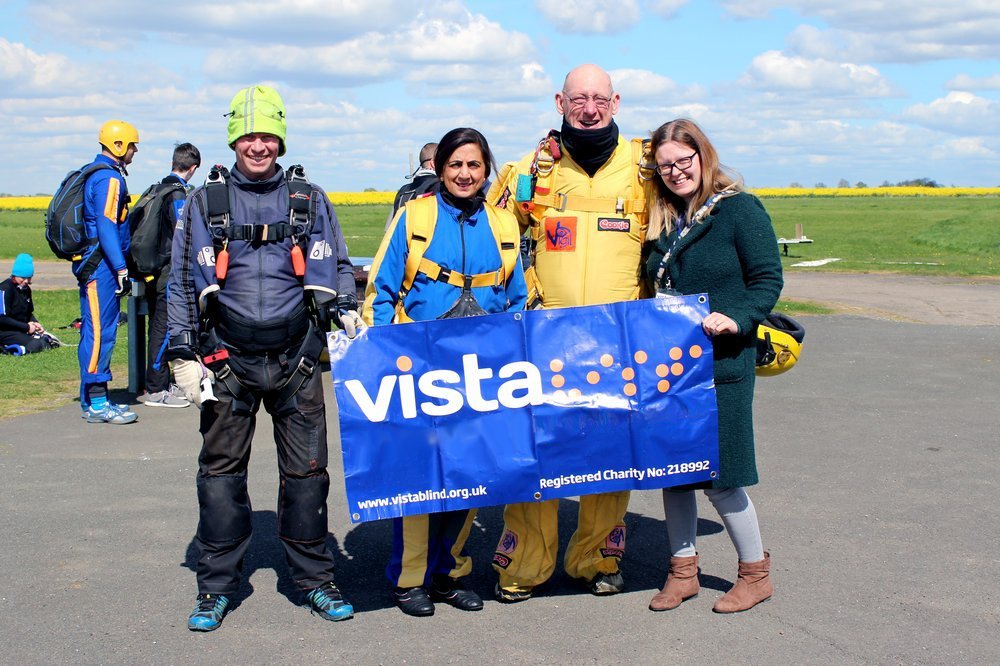 We're excited to announce the new date for our skydive will be Wednesday 14th October 2020.
We want to reassure you that we are monitoring the current situation carefully and at the moment our skydive will be going ahead.
If you are a thrill seeker and want to raise money for Vista, then join us and brave the jump from a plane at 13,000ft. 
For more information, visit our skydiving page.
Registration fee: £60 
Minimum fundraising target: £460 (including the cost of the skydive, excluding the registration fee).
Or, you can fundraise £230 for Vista and pay the £230 for you to 'jump' on the day (excludes the registration fee).
If you have any questions, please call Amanda on 07715 078789 or email fundraising@vistablind.org.uk.
If you want to take part, you can fill out this registration form and we will be in touch.