The Vitality Big Half creeps ever closer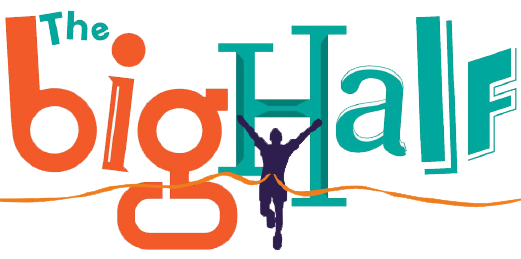 With the sudden and slightly worrying revelation that it's November, the Vitality Big Half Marathon is now just over 4 months away. 
But this should not worry for anyone who is still on the fence as to whether they want to run the race or not - as the organisers have made a very simple to use and gentle 13-week training plan which you can access on their website here. 
The Vitality Big Half takes the runners on a route around some of the most famous London Landmarks, from Tower Bridge to the Cutty Sark, in what is a very enjoyable and accessible 13-mile course, perfect even for running beginners as well as seasoned runners.

Adam, one of those runners raising money for Vista, is looking forward to the challenge. "I ran the Leicester 10k for Vista, and that was the furthest I'd run at the time. To go for another 10k on top of that is going to be difficult. At least the scenery will be nice and it's good to raise money for a good, local cause." 
Michelle, one of the fundraising officers at Vista, is looking forward to race-day. "Last year was the first Big Half and it was a huge success, and places are proving popular already for this year too.  We have runners from Leicestershire and London running and fundraising for us and we'd love to make this as big a team as possible and really have a huge Vista presence in London on race day."
If you would like take part in the race with Vista, please contact their fundraising team at fundraising@vistablind.org.uk or 07715 078817.