Marion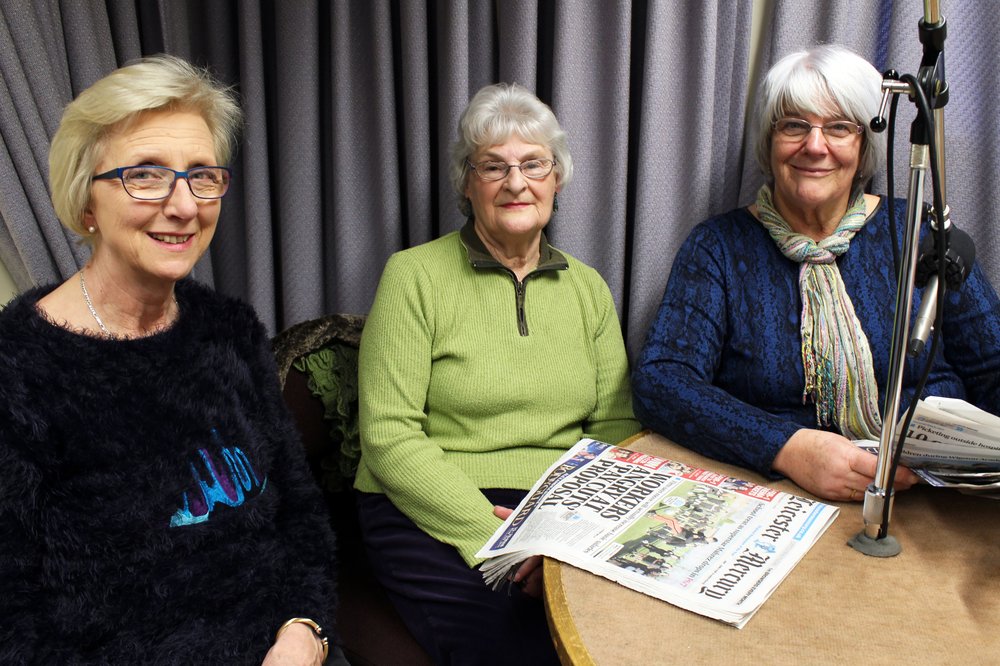 Vista's talking newspaper service features articles from local newspapers, keeping people with sight loss in touch with their community. An enthusiastic team of staff and volunteers distribute over 70,000 copies each year.
Marion has been volunteering for Vista for almost twenty years, during which the charity provided support for her late husband.
She said "He was diagnosed with Diabetic Retinopathy, and eventually lost his sight completely. Vista offered rehabilitation courses, such as helping with cookery, which he really enjoyed."
Whilst in the waiting room at Leicester Royal Infirmary, she noticed an advertisement for Vista's sound services. She applied to become a Newspaper Reader Volunteer, and has volunteered since.
She said "I have always enjoyed coming here, it's something to look forward to. In recent years, I've encouraged my friends Margaret and Stasia to join the team, and now we read through newspapers as a group."
The ladies currently visit the studio once a month to read the Leicester Mercury, helping local people with sight loss keep up to date with current affairs.
Marion said "It's a great team, we have some real laughs. We've all got the same humour, and sometimes what we have to read will set us off! We really enjoy ourselves, and it's always a happy afternoon."
To find out more about volunteering for Vista, please visit our volunteering vacancies page.