Congratulations to our Spring Raffle Winner, Julie!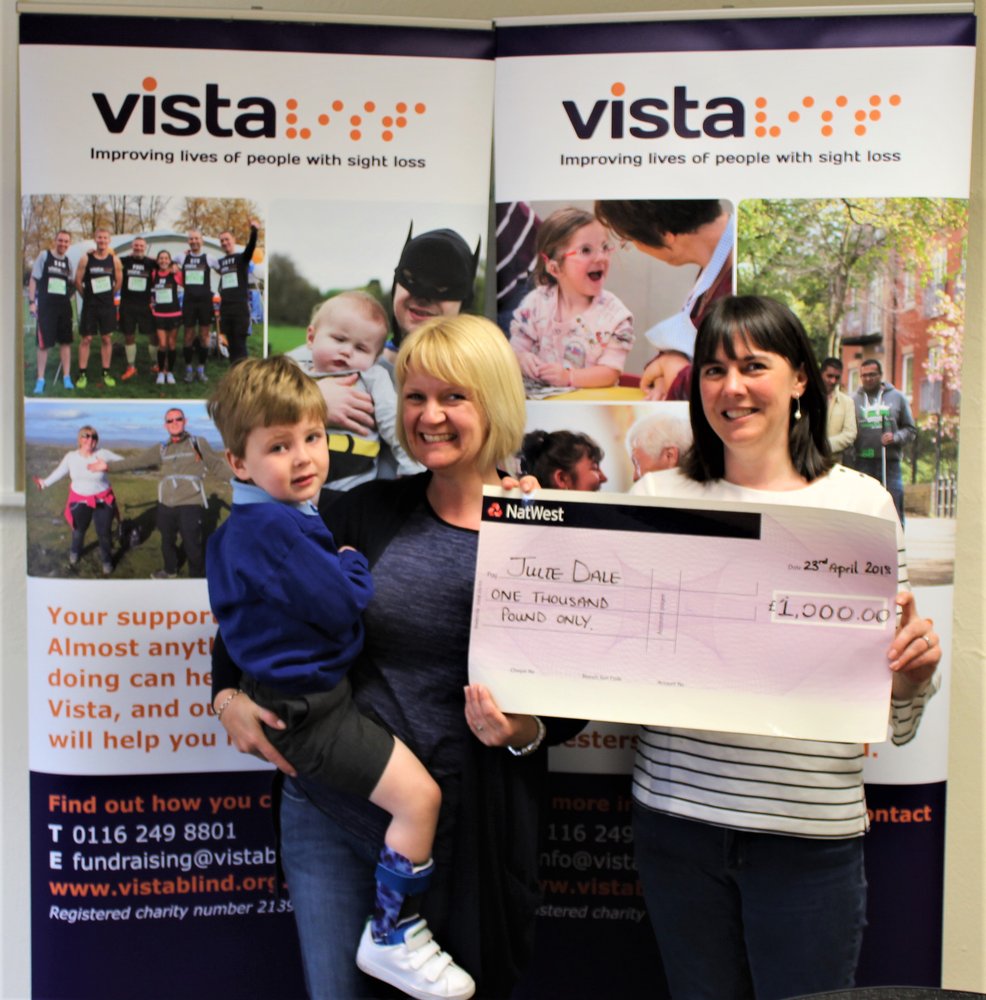 Thank you to all entrants who helped make our Spring Raffle a fantastic success which raised over £5000. 

We want to say a huge congratulations to our Spring Raffle winners, Julie and her son Thomas who collected their grand prize yesterday morning! 

Becky Poole, Community and Corporate Fundraiser at Vista said;
"We are delighted Henry Smith and Hamlyton donated the prizes for the spring raffle, giving away a fantastic 1st prize of £1,000. We appreciate their continued support and look forward to working together on future campaigns. Thank you to everyone that purchased a ticket and promoted the raffle to friends and family. It really does make a difference."

Money raised from Vista's spring raffle will go towards the many services for people affected by sight loss in Leicester, Leicestershire and Rutland, such as rehabilitation, support for children and young people and residential services for adults with sight loss and learning difficulties.