School programme
Primary School Eye Health Programme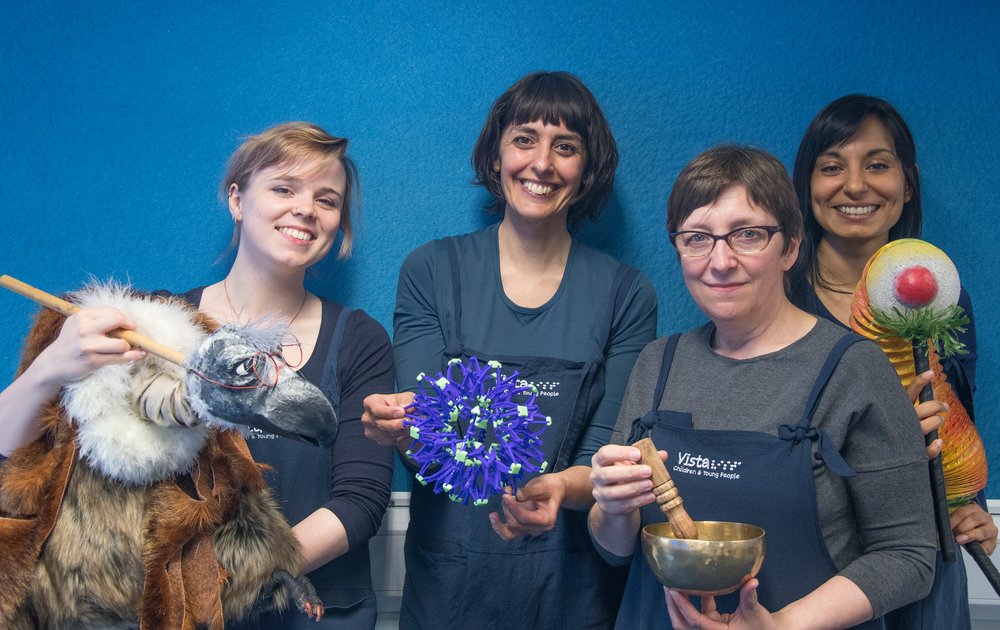 This programme is currently paused due to the covid pandemic. For more information please contact Steve Payne, our Director of Care and Services at stephen.payne@vistablind.org.uk.
Vista is one of the oldest and largest local charities in Leicester, Leicestershire and Rutland. We've been working with people with sight loss and their families for over 150 years.
Vista provides many specialist services for children and adults who have a sight and hearing loss or dual sensory impairment and even dementia. 
Looking after children's eyesight is vital and will support their learning at school and at home.
Vista has designed an innovative educational programme for early years, focusing on eyes and vision. We are working with local schools to help children understand the importance of taking care of their eyes. 
Through a range of techniques such as storytelling, drama, yoga and puppetry we engage 4 and 5 year olds, explaining the importance of vision, how to look after their eyes. We also aim to increase their understanding of how people with sight loss manage in the world. 
Working within the National Curriculum, Early Years Foundation Stage and Key stage 1, Personal, Social, Citizenship and Health Education, children learn about themselves and about difference. 
Children's eye tests are different to adults and will often use pictures, shapes and games, so children's eyes can be tested before they have learnt to read. 
This programme is being delivered by Parmjit Sagoo, Drama Practitioner and Creative Learning Specialist, who has worked with Vista to put the programme together. Parmjit has over 15 years' experience as a drama, movement and theatre practitioner. She is passionate about using creativity and yoga to support wellbeing, personal transformation and social change.
If you would like any more information about this programme for your school or your child's school you can email Parmjit and the team on parmjit.sagoo@vistablind.org.uk or you can call us on 0116 249 8839