Rain couldn't dampen the Kathleen Rutland Home Summer Fayre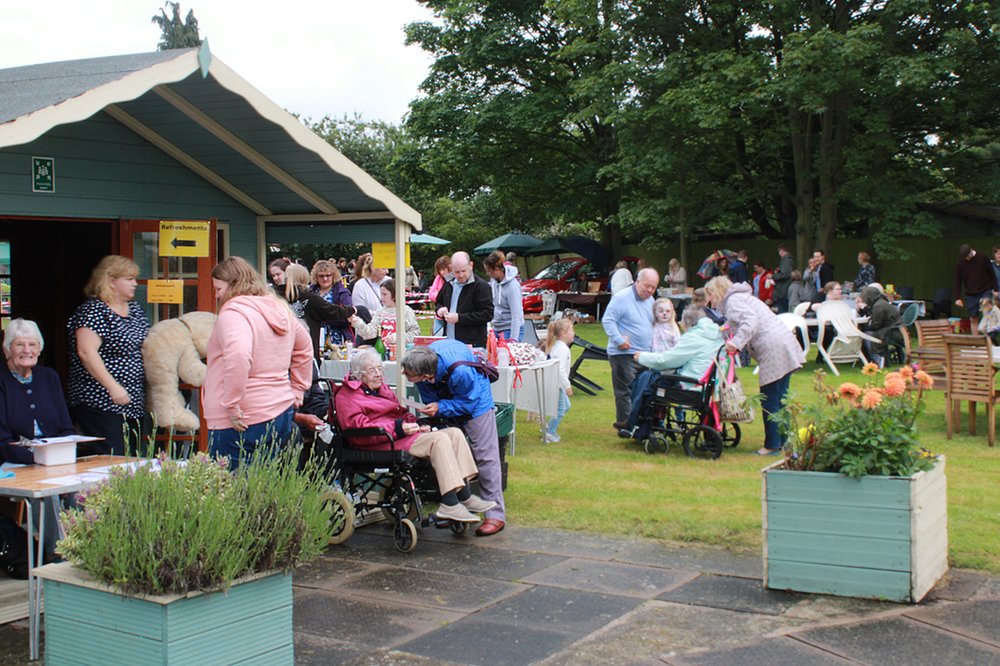 On Saturday 6th July, Vista's Kathleen Rutland residential home hosted their annual Summer Fayre. After a week of solid sunshine and glorious blue sky, and with all the forecasts predicting a similar outcome, the umbrellas were packed away and the deck-chairs laid out. However, the curse of British weather hit and rain threatened to scupper what was going to be a fun day for the whole family. 
But were we going to let the drizzle ruin our special day? Of course not. With a wide range of stalls set up, from people selling cakes and refreshments, to tombolas and raffles, the doors were opened and the guests started to arrive. A wonderful time was had by all, and the rain simply brought everyone together with a spirit of comradery, even if the umbrellas were hastily unpacked and handed out. 

Vista Chief Executive Susan Hoath said,  "We're pleased to see so many people turn up and brave the weather. Everyone had a wonderful time and it was a good opportunity to look around our home too. All the staff really enjoyed themselves and had clearly worked very hard on getting everything ready for the day, and they deserve a huge thank you from everyone at Vista."

All the activities went ahead as planned, from the ice cream stall to the dog show, which was hailed by all as "adorable", and they are already working on planning the Christmas Fayre. 

Vista's New Wycliffe Home is hosting their Summer Fayre on Saturday the 17th of August, and can find out more about that here.