Vista charity shops are set to reopen soon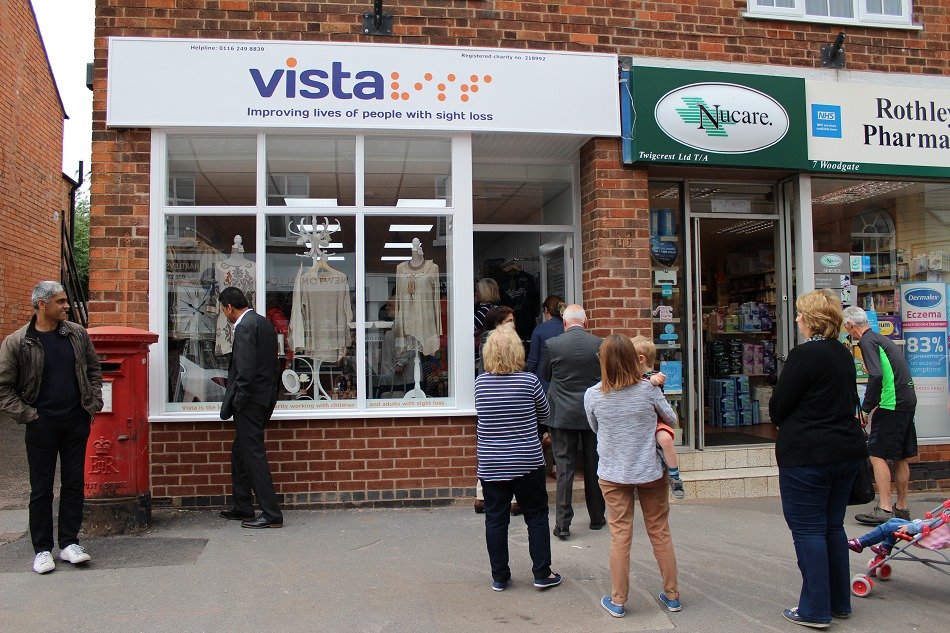 We are excited to announce that we have now started to reopen our charity shops to raise the much-needed funds to keep our services going.
Kim Loughborough, Vista's Retail Operations Manager said, "From Saturday 1st August, we began the phased reopening of our charity shops starting with Rothley. Opening hours will be Thursday, Friday and Saturday 9:00 am - 4:00 pm."
Kim also added, "We have been working hard to ensure that all the necessary precautions are in place. Anyone visiting our charity shops should keep to social distancing measures and we have protective equipment for all of our staff and volunteers.".
We have to restrict donations over the coming weeks, and we will only be taking clothing.
Please visit our social media for regular updates regarding the reopening of Vista's charity shops. If you have any questions, please call us on 0116 249 8839. We look forward to seeing you soon.