Vista opens a bookshop in Oakham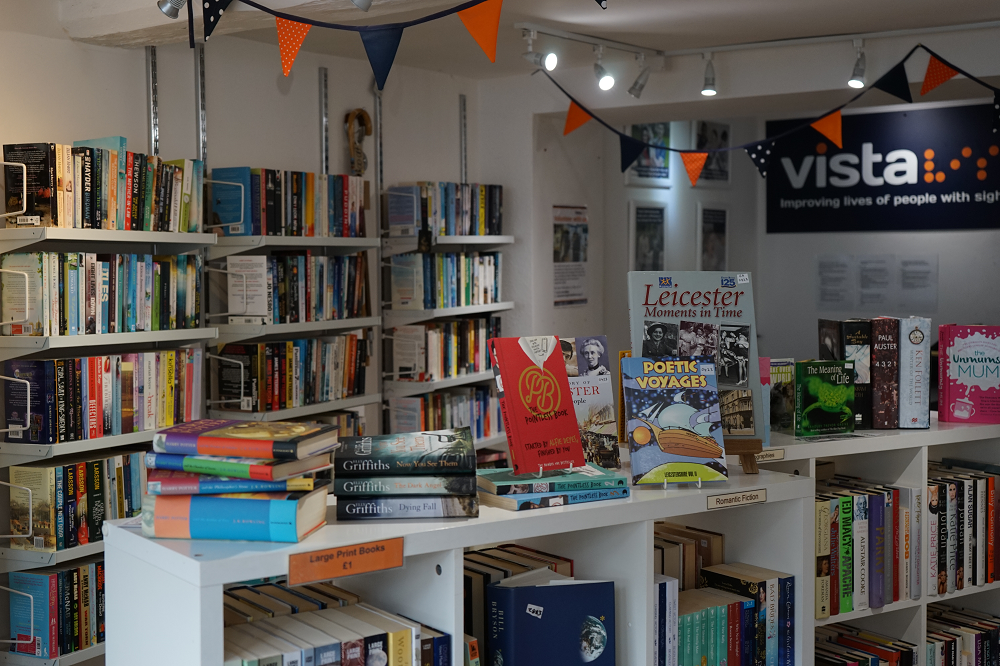 Vista have opened a bookshop in Oakham on 15 High Street and we need you. Do you have a passion for books? Do you know your Stephanie Meyer to your JK Rowling?  
Our Oakham charity shop has been transformed into a bookshop and Vista are looking for more volunteers to join our dedicated team. If you can spare a couple of hours a week, this is a great opportunity to help children and adults with sight loss in Oakham. 
There are many roles available at the Oakham charity bookshop and we can work around other commitments to find hours that suit you, so if you want some experience on your CV or have some time to spare, get in touch. We will provide full training, a wonderful working atmosphere and the chance to be part of a charity that make you feel like part of the team. 
There are different roles you could get stuck into, collecting donations for example (of books only), operating the till and most importantly offering a fantastic service to our customers, so a friendly disposition is encouraged in this role.  
We are looking for friendly people with excellent communication and customer service skills.
By volunteering with us in our Oakham charity bookshop, you will not only be making a difference to the lives of people with sight loss as well as supporting the community but you will learn skills, make friends and most importantly you will have fun. Interested? Then please get in touch today by calling our Volunteer Development Manager, Ray; on 07967 799364 or email at volunteering@vistablind.org.uk.