Our charity shops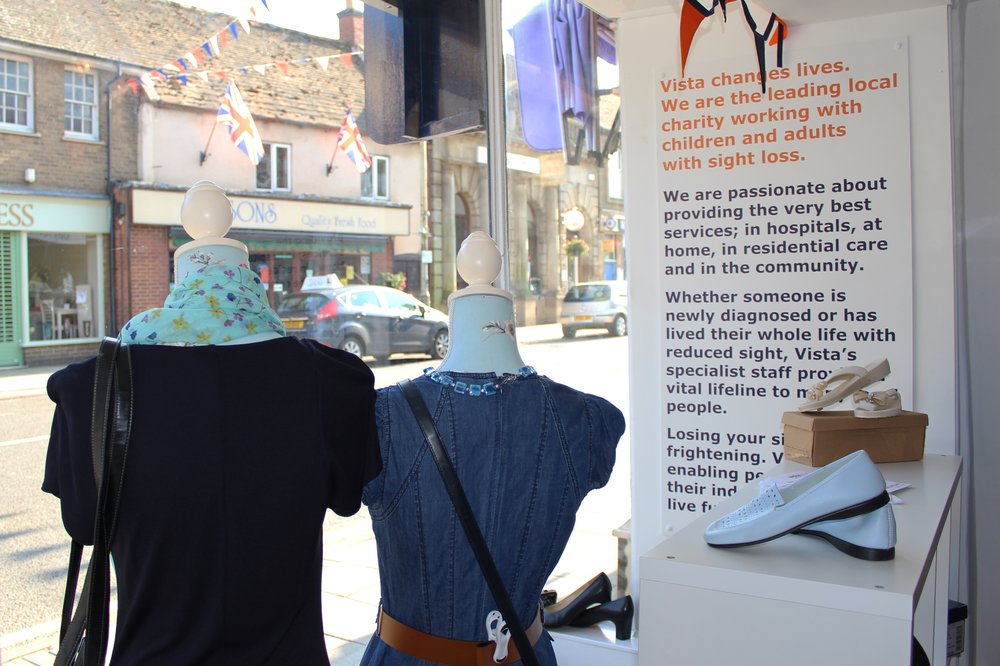 Vista has opened several charity shops throughout Leicester, Leicestershire and Rutland. The shops sell high quality donated goods, as well as a selection of assistive technology for people with sight loss.
Where are the shops?
Our Oakham shop is located at 15 High Street, Oakham, LE15 6AH. To contact the shop, call 01572 720 843.

Our Loughborough shop is located at 8 Cattle Market, Loughborough, LE11 3DL. To contact the shop, call 01509 210 869. 

Our Syston shop is located at 1258 Melton Road, Syston, Leicester, LE7 2HB. To contact the shop, call 0116 264 0291. **Please note that the Aids to Daily Living service is no longer available at this shop.**
Our Wigston shop is located at 5 Bell Street, Wigston, Leicester, LE18 1AD. To contact the shop, call 0116 288 9517. **The Wigston shop is no longer open on a Monday, normal trading Tuesday to Saturday 9am - 4:30pm** The phone lines in the shop are currently not working so please use 07715 078735 if you need to speak to someone at the shop. *** 
Our Rothley shop is located at 9 Woodgate, Rothley, Leicester, LE7 7LL. To contact the shop, call 0116 237 4430.
Our Shepshed shop is located at Unit 1, 14 Field Street, Shepshed, LE12 9AL. To contact the shop, call 01509 504827.
We now stock a range of Aids for Daily Living items in our stores.
Please see our stock list below:
Talking Button Clock  - £17.00

Symbol Cane 85cm - £13.00

Small Leather Strap Talking Watch - £31.00

Large Leather Strap Talking Watch - £31.00

Small Expanding Strap Talking Watch - £31.00

Large Expanding Strap Talking Watch - £31.00

Liquid Level Indicators - £7.50

Fitover Glasses (all colours) - £12.00

Orange Bumpons (18 pack) -£4.50

Berol Pens - £1.00 each
Large print diaries
Please note, our charity shop in Rothley does not sell these items. 
If you require any further information, please contact our Helpline on 0116 249 8839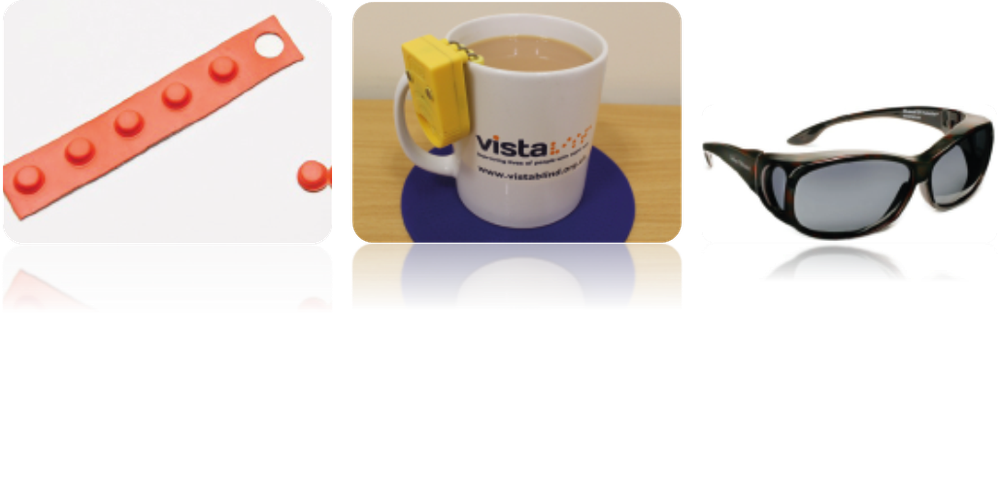 Get involved
Have you got a few hours to spare each week? We're on the lookout for enthusiastic and committed volunteers to help serve customers, sort donated stock and manage the shop floor. By lending a hand, you can help us raise vital funds, all whilst having fun and developing important skills.
There are a variety of opportunities on offer - eBay volunteers to help develop an online account, visual merchandisers to help with window and shop displays, treasure hunters to research items of value, and creative volunteers to add value to stock by upcycling.

For more information please visit our volunteering vacancies page.

Donate your unwanted goods to us
We're on the lookout for high quality donated goods, including men, women and children's clothing; shoes, handbags and accessories; toys; books, CDs and DVDs, and bric-a-brac items. Please drop off your donated goods at either of our charity shops, or one of our donation stations.
Donation stations are available at Vista House, on Salisbury Road, as well as our residential homes, New Wycliffe Home and Kathleen Rutland Home. There is also a station on board our Mobile Support Service vehicle. 

We have donation stations based at local businesses throughout the region, so a donation station may be conveniently near you:
Do you, your partner, family member or friend own or work at a business that could help support local people with sight loss? Get in touch with us on 0116 249 8801 – we will happily arrange to drop off the donation station, as well as collection when it is filled.
Find out more
For more information, please contact one of our team below.

Case studies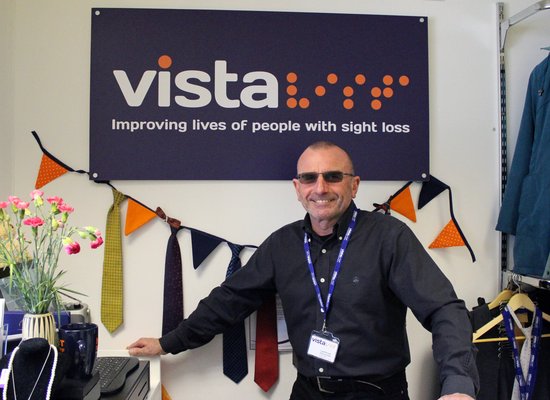 I really look forward to working in the shop, it makes my day. I love chatting with customers and making them feel welcome.
Ray volunteers twice a week at Vista's charity shop in Loughborough, which has become a stable part of his schedule.