Matt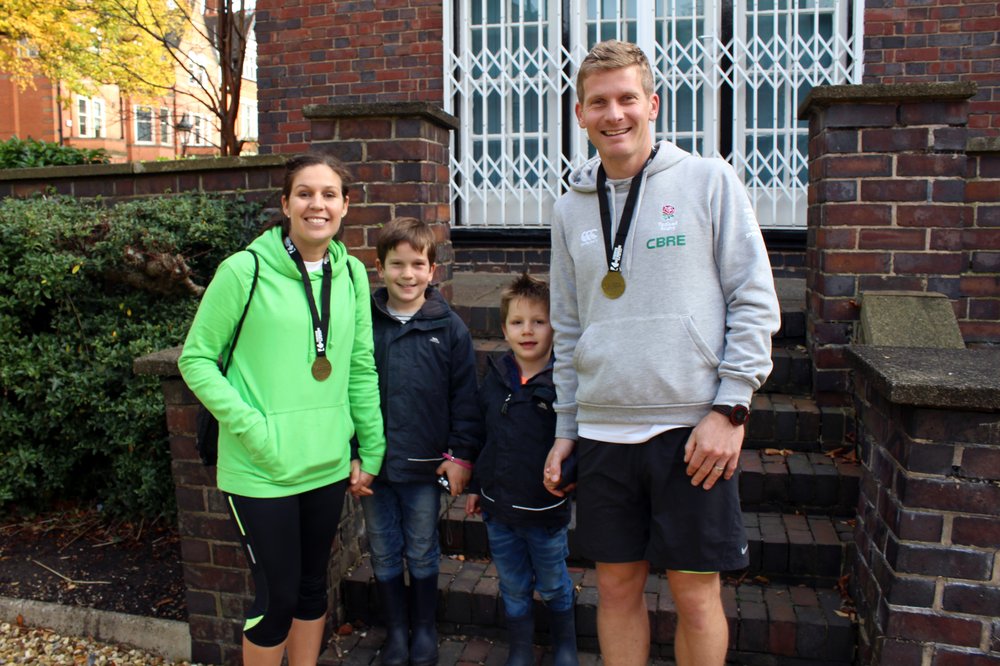 Matt Nurse ran the Leicester Half Marathon in aid of Vista, who provide ongoing support for his five year old son Freddie, after being diagnosed with bilateral cataracts at only one day old.
Matt said "Freddie had surgery to remove the cataracts, and now has to wear contact lenses or glasses at all times."
"We soon met with Paula, Vista's Family Support Officer, who has provided lots of support and also put us in touch with other families. We've been to playgroups, out on trips and also have access to a sensory room for Freddie."
A keen runner, Matt is a member of local running club Team Anstey. He completed the half marathon with an impressive time of 1 hour and 31 minutes, raising £247 to help support local people with sight loss.
Matt said "I really enjoyed the day – it was my first ever half-marathon, and to run it for a great charity made it even more worthwhile. I was very appreciative of all the support, and a big thank you to everyone who sponsored me."
Matt has since taken on the London Marathon 2016, which he conquered in an incredible 3 hours and 10 minutes, raising over £850.
He said "I was a little bit scared to be running the London Marathon, considering I said I'd never do a full one! However, I put my all into training."
"The day was unreal, I loved every step of the way. The crowd were amazing, and I also got to see Natalie and my two boys twice, which was a massive boost. I'm so very happy to have helped raise money for Vista."

If Matt has inspired you to run for Vista, or you are interested in finding out how else you can fundraise for us, visit our do your own fundraising page.