10,000 steps for Vista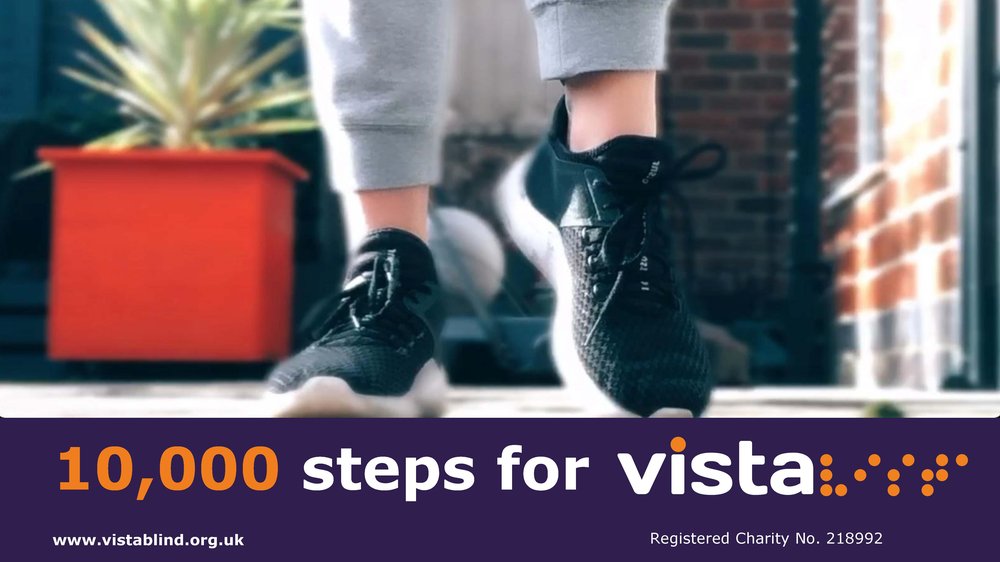 We're excited to announce the launch of the 10,000 steps challenge. We're asking you to challenge yourself to 10,000 daily steps.
10,000 steps for Vista will help us to continue to support people affected by sight loss in Leicester, Leicestershire, and Rutland living with sight loss. They face challenges every day and Covid 19 has meant our fundraised income has fallen dramatically at a time when the people we help need our support more than ever.
We have teamed up with AL TJ Fitness for this challenge. AL TJ Fitness are a Leicester based voluntary fitness group, run by experienced instructors, that encourage and inspire people to lead active lifestyles. They will be on hand throughout the challenge to offer you any support or advice you might need along the way.
Our steps challenge is about increasing your levels of activity but don't worry if doing 10,000 steps each day, isn't possible for you as long as you're increasing your levels of activity.
Paul Taylor, Vista's Corporate and Community Fundraiser said;
"We'd love for people to get involved with this and help raise money for Vista. It's such a simple activity that everyone can get involved in and a great one for children."
Remember - Every step you take is better than the one you didn't take!
To support Vista as part of your 10,000 steps challenge, visit