Anais is letting her confidence grow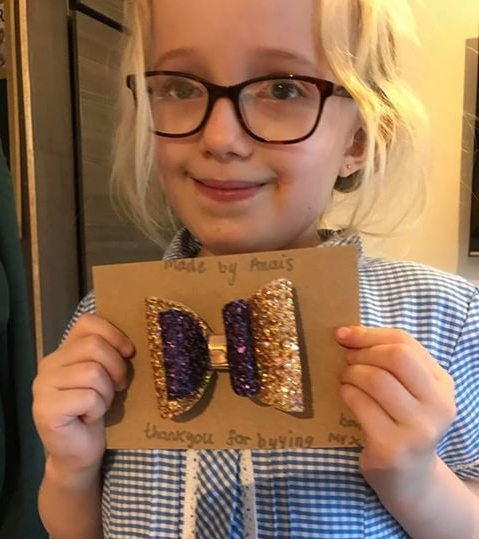 Vista offers services and support for children and young people with sight loss, providing information and advice, as well as specialist leisure activities, music therapy and rehabilitation support. 

Anais, 6, has decided that, with the help of Leicestershire charity Vista, nothing will stop her from enjoying herself, not even a serious eye condition.
At just 4 months old doctors noticed issues with her vision and at age only 4 she was diagnosed with Nystagmus, a condition that causes your eyes to have constant uncontrollable movements.
Anais' mum, Nikki, said that despite wanting to try everything her eyes would "dance and she couldn't join in." She would have trouble with steps and then suddenly started developing double vision too.
However, Anais was referred to Vista's dedicated family support services team, to help Anais get her confidence back and lend Nikki a hand. "I don't know where I'd be without Paula!", who is one of Vista's advisers. "To have someone come out and reassure us that actually Vista can provide us with support made a huge difference."
Anais doesn't let anything stop her now. She has been abseiling, rock climbing, and regularly goes out on bike rides with her new friends, because if they can "why can't she?"
"It terms of Vista and Paula," Nikki said, "we met a few years ago and just have not looked back."
For more information about our family support team and how we can help please visit.
http://www.vistablind.org.uk/how-we-can-help/help-children-and-young-people/child-rehabiliation/