Animal fun for social group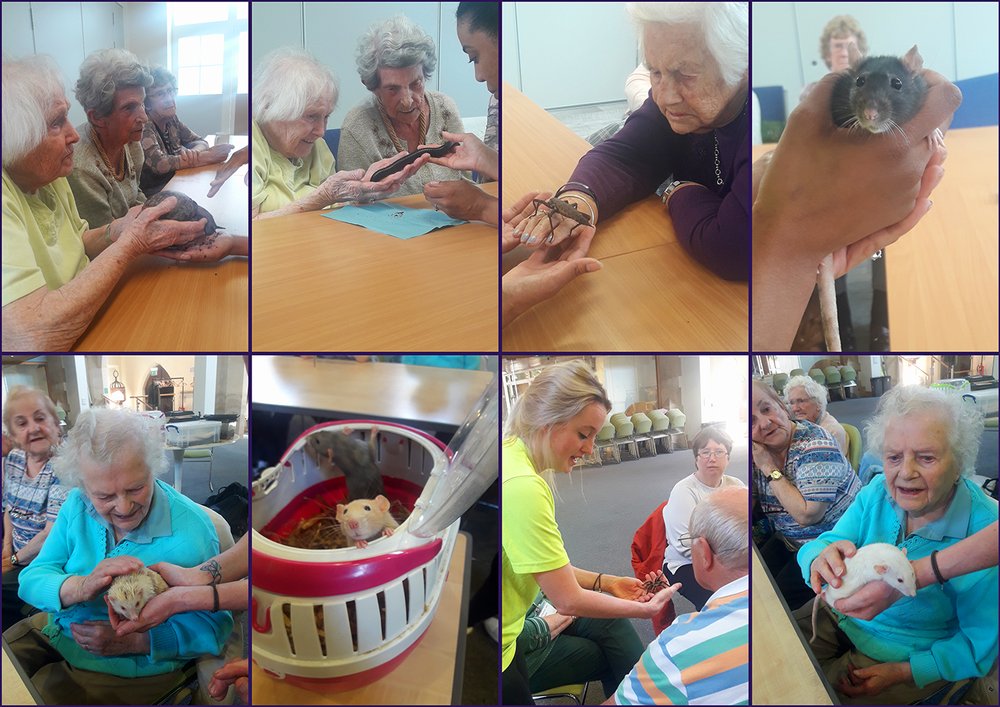 On Wednesday the 15th of May, The Animal Labs visited our Thurnby Lodge social group, introducing them to a wide menagerie of creatures, some with four legs, some with dozens, and other without any legs at all!
Social group members were treated to a morning meeting a wide range of animals, reptiles and arachnids. The members were cautious at first as the Giant Millipedes were handed around and some were positively bristling when the tarantula was brought out of her perspex carry case, but when the cute, domestic rats were passed around and the albino hedgehogs shown off, they quickly warmed up to the idea. 

The surprise hit of the day was probably the Giant African Snail, which found life very happy edging over the groups hands and arms, and the members were all amazed at just quite how big they were, even if it did leave them all needing to wash their hands.
For more information about social groups, click here: http://www.vistablind.org.uk/how-we-can-help/meeting-new-people/social-groups/