Award-winning year for Vista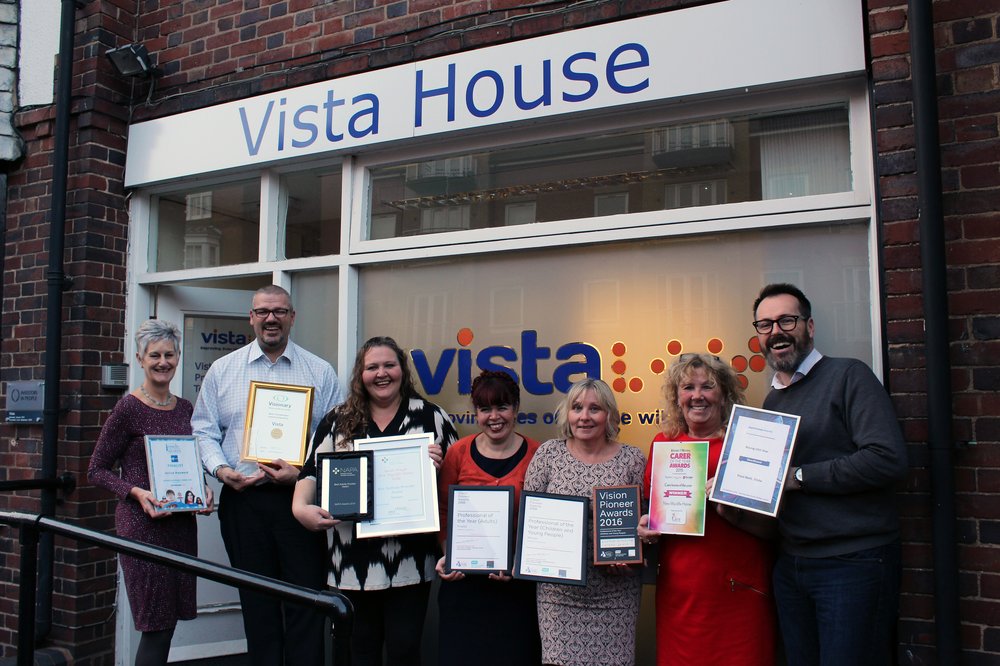 December is a time for celebrating what has happened throughout the year, and looking forward to the upcoming 12 months.
It has been an incredible year for us, with Vista being recognised in 13 awards – including New Wycliffe Home, winner of Leicester Mercury's Care Home of the Year; Paula Varney, winner of the Vision Pioneer Award's Professional of the Year (Children and Young People); and Susan Hough, winner of NAPA's Best Activity Provider Award.
The most important aspect of these awards is the recognition of our high quality services, and the quality of our passionate staff who make the awards worthwhile.
We are proud to make a real difference to the lives of local children and adults with sight loss, and in the upcoming year, we hope to continue and grow our services.
Thank you for an award-winning year.
For more information about Vista, visit our about us page.