Bright Bees Nursery children visit New Wycliffe Residents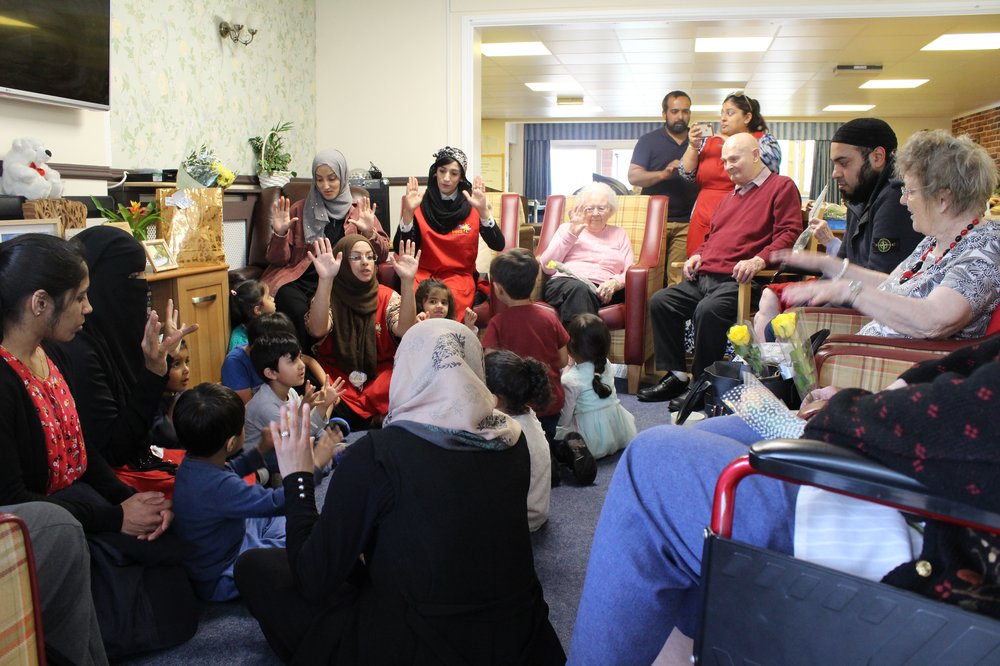 On Monday the 20th, the New Wycliffe Residential home was visited by children, parents, and teachers from the Bright Bees nursery, who brought a number of activities for everyone to take part in. Children and residents alike enjoyed making caterpillars from playdough, Ramadan lanterns, and decorated biscuits. 
The New Wycliffe Residential have had the Bright Bees Nursery visit several times, whether to bring in their toys to share with the residents, join in a group sing-along, or making and playing with playdough together. They even went out into the garden and had a go at tending to the flowers and plants.
The programme won an Early Years award earlier in the year, and you can read more about that here.