A date for your diaries: National Eye Health Week
Nation Eye Health Week is coming up fast! We want to reinforce is about the importance of eye health and the need for regular sight tests for all. We want people to know how important it is to look after their eyes and the need to have them checked regularly.
We will be promoting the importance of looking after your eyes throughout the week at St. Peter's Square, Highcross, from Monday the 24th to Friday 28th  September, 10am – 4pm.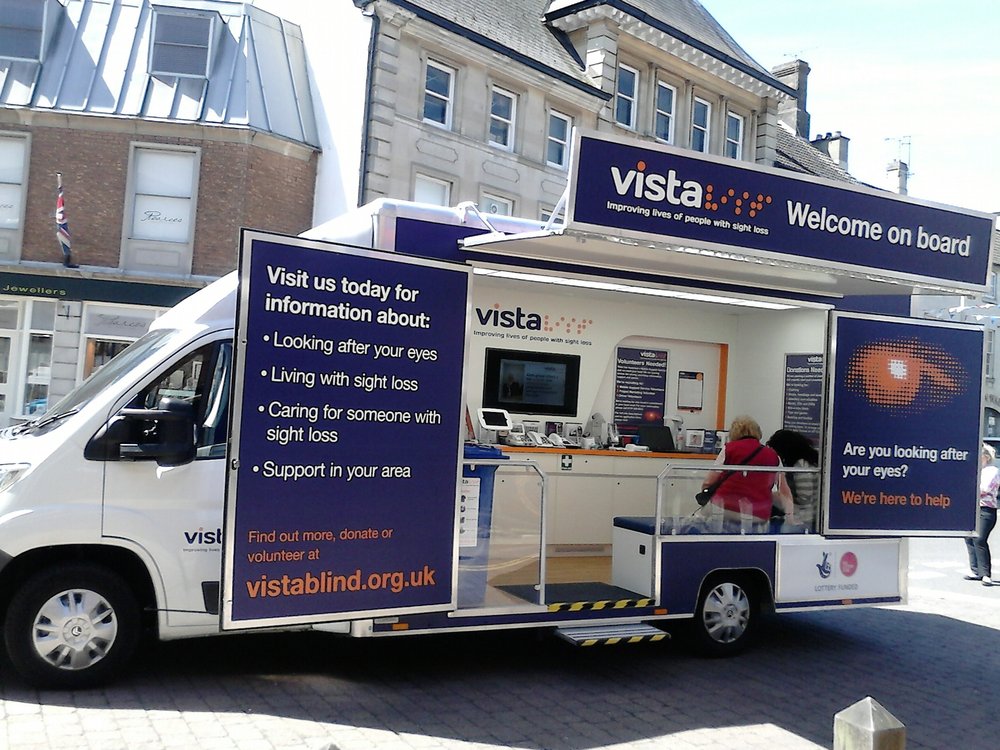 You will have the opportunity to have your eyes screened on mobile support service for free. You can also try out a pair of our simulation goggles to better understand different eye conditions and how they limit your vision.

Come and learn more about our Early Years Project, and the practical resource packs that we have developed to help Early Years Practitioners identify potential eye conditions that children at Nursery may have, which need to be referred for further testing.
Over 50% of sight loss is due to treatable or preventable causes. A sight test is not just about checking your vision, they are also vital checks for various health conditions. If a problem is spotted early, conditions can be treated successfully to avoid potential sight loss. Whilst not a substitute for a full eye test, our eye screenings take users through a series of simple exercises to see if there may be an issue with a person's sight.
Listen to us on BBC Radio Leicester to discover more about how you can look after your eyes and how easy it can be to spot issues when they first arise.
For more information about National Eye Health week www.visionmatters.org.uk
We shall be in St. Peter's Square, Highcross, Leicester, LE1 4SA
Monday 24th – Friday 28th September