Design Studio Architects launches partnership with Vista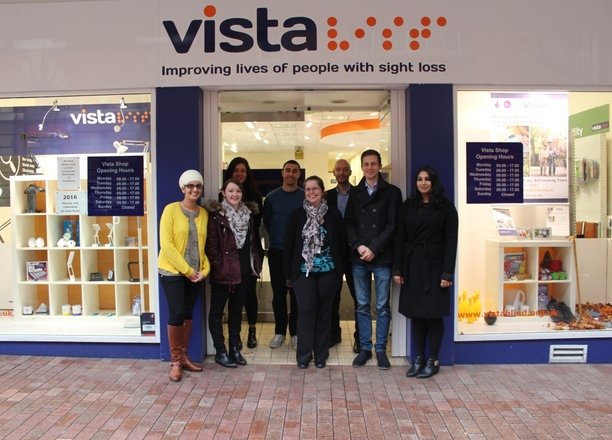 Design Studio Architects has chosen Vista as its Charity of the Year, and will be sharing their expertise in architecture and explore design opportunities to improve the quality of life for people with sight loss. As well as taking part in fundraising activities, the architects will be working on a number of projects with us. 

Paul Bott, Chief Executive at Vista, said "We welcome this new partnership with Design Studio Architects, and we're already looking forward to what we can achieve together. Vista is an innovative and forward thinking charity, and we're always striving to design services that ultimately meet the needs of people with sight loss in creative ways.
"We're currently embarking on renovation projects to upgrade areas of our older people's care homes, and we're also establishing a portfolio of new charity shops across market towns in Leicestershire and Rutland, both of which would be great projects for Design Studio Architects to get involved in."
To celebrate the partnership, we hosted a launch event which involved Visual Impairment Awareness Training for the architect team, and a workshop to generate fundraising ideas.
Keshiv Sudera, Managing Director at Design Studio Architects, said "We fully appreciate the importance the built environment can have on an individual with sight loss. As an architect firm we feel it is imperative we focus on this as good, thoughtful design can have an immensely positive effect."
"We're looking forward to working with Vista on some innovative developments, and getting the chance to design architecturally inclusive environments, which improve the quality of life for people with sight loss."
Design Studio Architects is a RIBA Chartered practice specialising in both residential and commercial planning and design. In addition to offering their expertise, the firm will donate a percentage on all accepted quotes for domestic projects to Vista.
To find out more about working with Vista, visit our corporate partnerships page.