Diabetes Week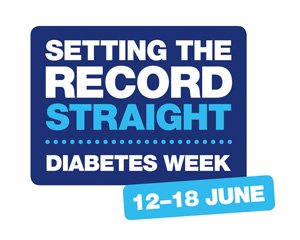 Today see the start of Diabetes Week, which each year brings supporters together to raise awareness of the condition.
Just about everyone has heard of diabetes, and with 3.5 million people diagnosed in the UK and a further 549,000 who have the condition, but don't yet know it, most of us know a friend or family member living with diabetes.
And yet it's still hugely misunderstood, and there are so many myths and misconceptions out there that this year the theme is setting the record straight.
Diabetes UK is calling on people to share straight talking stories, facts and videos to let everyone know the truth about diabetes. They'll be focusing on what it's actually like to live with it every day, and talking about the things people with diabetes wish everyone knew about living with the condition.
Diabetes can cause complications which affects different parts of your body, including your eyes. The most serious eye condition associated with diabetes involves the network of blood vessels supplying the retina, which is called diabetic retinopathy. A longer-term effect of diabetes is that the lens of your eye can go cloudy, which is called a cataract.
For more information visit the Diabetes UK website, or have a look at our Understanding eye conditions related to diabetes booklet on our common eye conditions page.