A Grand birthday for the Queen and Robinett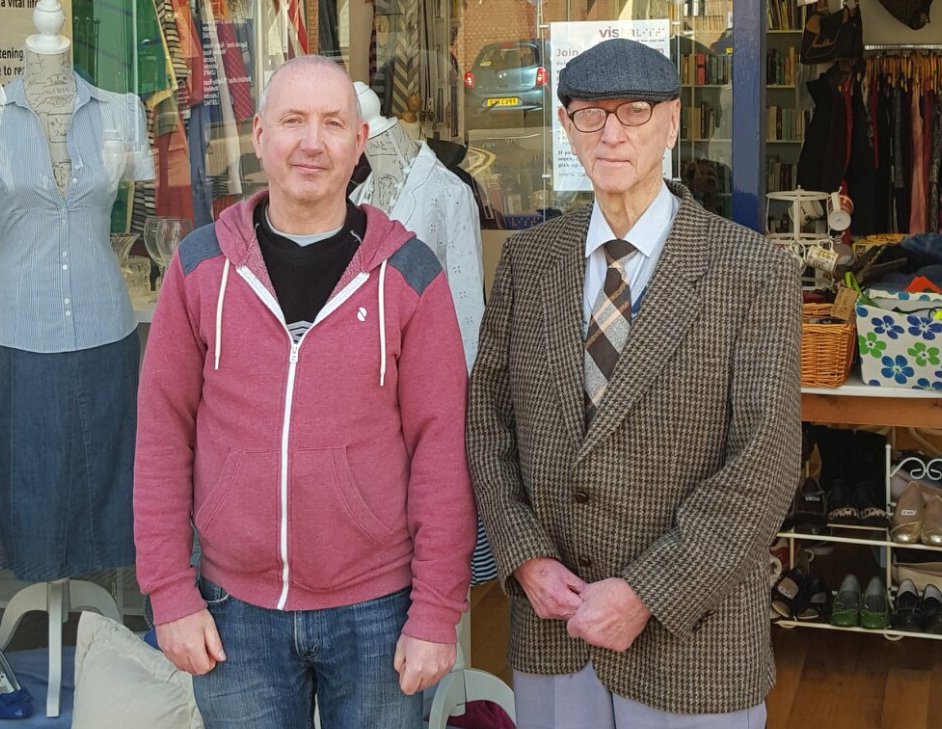 On 21 April, Her Majesty The Queen celebrates her 90th birthday.
Celebrating alongside her will be Robinett Grandy, who not only shares the same birthday as the Queen, but being born in 1925, he will reach his 91st birthday on the Queen's 90th!
Robinett and his son visit our charity shop in Loughborough on Friday mornings before going for a cup of tea together.
He has a keen eye for a bargain and has found a variety of items in the shop, from a pair of new shoes that have seen him happily through the winter, as well as ties and jigsaws. He even spotted a tiger picture, which he has reframed and now sits proudly on the wall with his tiger collection.
Originally from North Wales, Robinett moved to Loughborough through his work. Like the Queen, he has four children - although the Queen has three boys and a girl, whereas Robinett has three girls and a boy. A keen family man, he is proud to say they are the only Grandys in Leicestershire.
Robinett also donates his jigsaws to our shop, kindly confirming that they are complete to save our volunteers counting them before they are up for sale!
Vista would like to wish Robinett and the Queen a very 'Grand' birthday.