Holosophic Society UK hosts music exploration event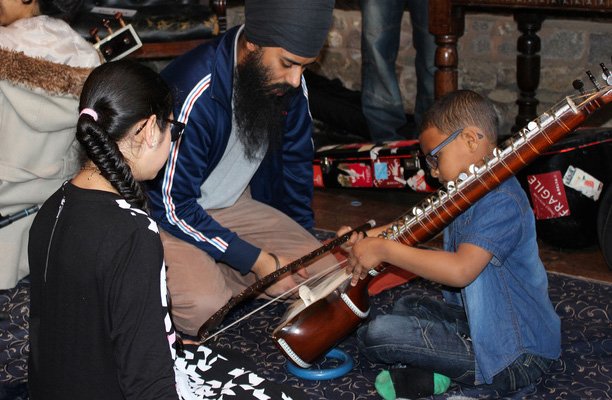 On Thursday 9 April, over forty Vista children and their families came along to a special music event at The Guildhall in Leicester.
Organised by the Holosophic Society UK, with support from professional musicians based in Leicester and Nottingham, the event began with a performance and introduction to a range of South Asian instruments.
The performance was followed by several workshops with the children and young people, who then took part in a final performance to their families.
Paula Varney, Vista's Family Support Officer, said "The feedback from the families was very positive, they all really enjoyed the day. We are also very excited about working with more children and the Holosophic Society UK over the next few months."
To find out more, visit our help for children and young people page.