Indira takes part in sponsored skydive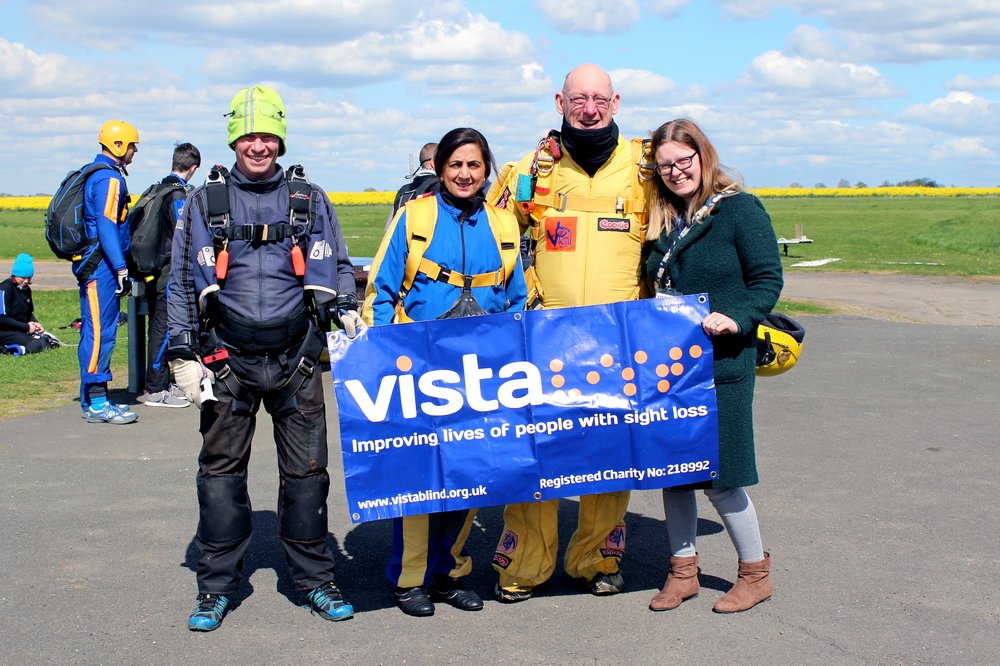 A local woman has completed a skydive in aid of Vista, raising over £3,000 for local children and adults with sight loss.
Indira Joshi, 57, wanted to take on a challenge in memory of her Mother-in-law. Taking place on Tuesday 18 April, the skydive involved jumping out of a plane from 13,000 feet.
Indira said "Vista is a charity close to my heart. My Mother-in-law was severely sight impaired, and the charity were very supportive. I wanted to show my appreciation alongside the befriending and community support work that I do for Vista."
"The skydive was one of the most exciting things I have ever done – the views were incredible, and it felt like I was flying through the air! I'm so relieved that I've done it, and I'm delighted to have raised money for such a good cause. I would like to thank my family, friends and everyone who supported me throughout my fundraising, I couldn't have raised such a fantastic amount without them."
Becky Poole, Community and Corporate Fundraiser, said "It was a fantastic day, with sunny weather and a buzzing atmosphere. Congratulations and well done to Indira, the funds raised will make a real difference for local people with sight loss."
If you would like to support Indira, please visit her JustGiving page.
If you're feeling inspired to fundraise for us, please contact 0116 249 8801 or fundraising@vistablind.org.uk.