Isolated older people with sight loss are getting an online social life thanks to Leicestershire Freemasons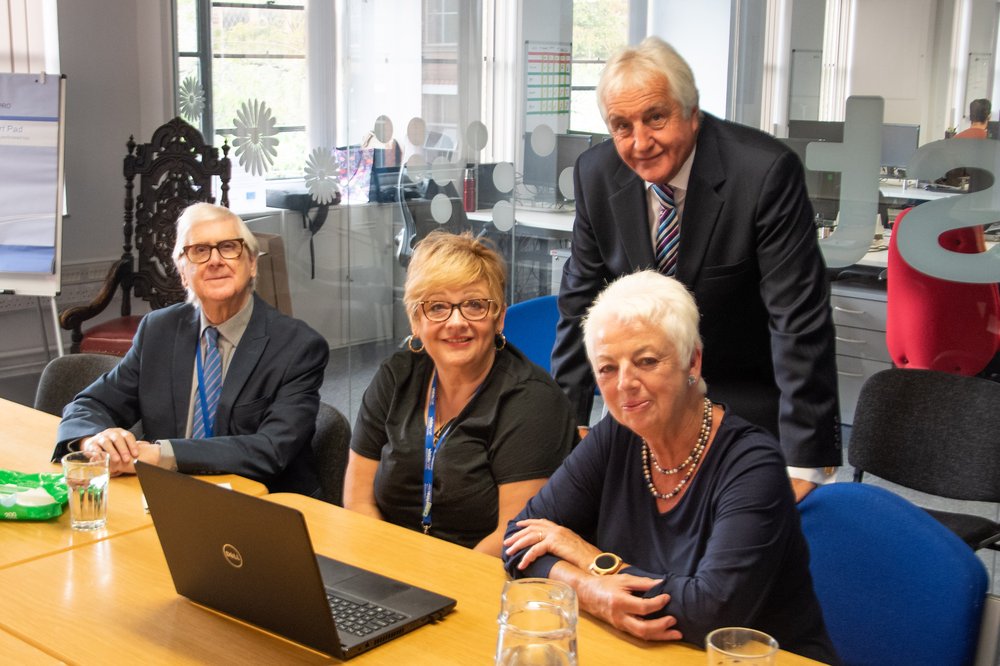 As many as 1200 lonely and isolated older people with sight loss across the county are joining the online community, thanks to a grant of £53,000 from Leicestershire and Rutland Freemasons to Vista.

Vista's Virtuoactivity project aims to include as many older people as possible within their project, which has grown considerably from the little more than 300 people they had before the pandemic. They are creating a digital platform where participants connect and learn through group activities and coaching from peers, many of whom are also visually impaired.
We are keen to address a common fear of technology among older people, who worry about 'breaking it'. Vista are focusing on helping their clients to use the computers as an everyday habit. Through these new habits they can form friendships and interests that can flourish independently, connecting people who otherwise would be at risk of loneliness. 
We provide support and services to almost 12,000 children and adults with sight loss throughout Leicester, Leicestershire and Rutland. As well as rehabilitation, social groups, befriending and residential services, Vista also provide specialist services for people with learning disabilities, dementia and dual sensory impairment. 
The grant from Leicestershire and Rutland Freemasons comes through the Masonic Charitable Foundation, which is funded by Freemasons, their families and friends, from across England and Wales.
Pauline Tagg MBE, Chairman of Vista, said:
"We're very grateful to Leicestershire and Rutland Freemasons for their generous grant which allows us to help older people with sight loss to access the same online social activity as everyone else.
"The pandemic has starkly shown that those who don't have computer skills have been especially isolated. Giving them the power to interact with others online can be life-changing."
Peter Kinder from Leicestershire and Rutland Freemasons, said:
"I'm very pleased we've been able to help Vista with their hugely important project. Social isolation is a major issue for older people generally and even more for those with sight loss, inevitably made much worse by COVID. Getting them online can provide an instant social life as well as all the other benefits of being able to access the internet."